Bareroot Herbaceous Peonies
We send strong roots of flowering size with a minimum of 3-5 buds. Orders all year round, peonies are sent bareroot in the autumn (October, November).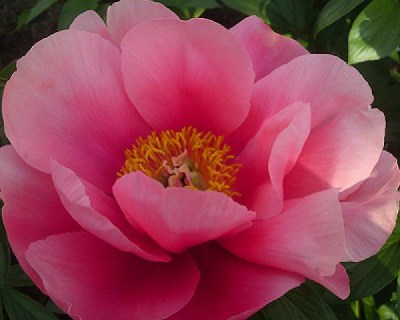 Flowers semi-double, large, intense salmon pink. Three rows of petals surround golden-yellow stamens. Flowers cup-shaped, fragrant. Very romantic appearance. Height 85 cm, strong stems, light green leaves. Charming,...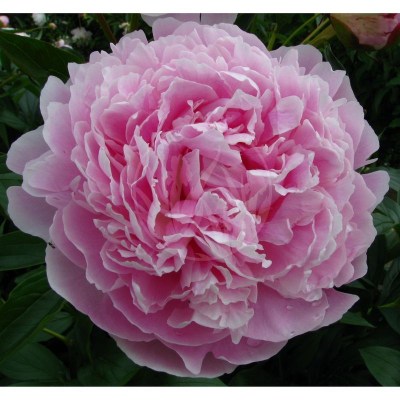 Very large, double, dark rose-pink flowers with a slight red edging in the middle of the flower. A well known variety named for a famous actress, very floriferous, fragrant. Slow grower, many stems, widely used as cut...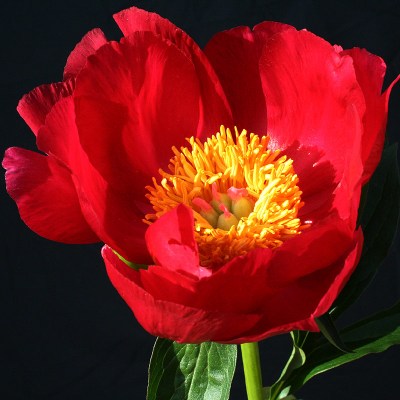 Large, fiery red single flowers and contrasting golden stamens on strong stems come from breeding P. lactiflora x P. officinalis. Superb, rich green foliage on a very vigorous, easy to grow plant. If you have a full sun...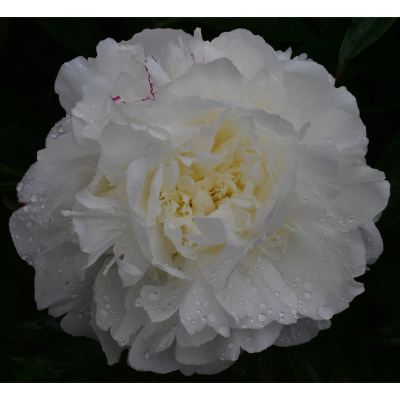 Large white double flowers with a light blush, opening from pink buds. Slight fragrance. Good grower with strong bush and dark green foliage. Excellent for cutting.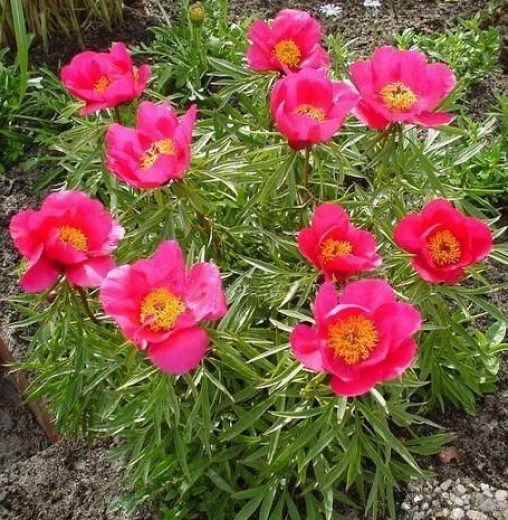 Flowers single, bright scarlet. It is a hybrid between P. tenuifolia and P. lactiflora, the oldest known interspecific hybrid created out of China. Plants are multiflowered, flowers fragrant, sterile. It blooms very...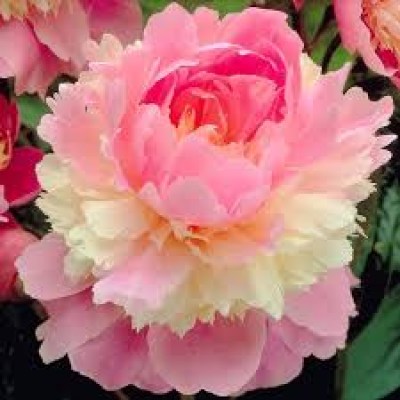 Large (15 cm), double, remarkable flowers are buildt of several levels of small vanilla-cream petals sandwidched between larger strawberry and raspberry colored petals, with a pale yellow color...like a sorbet! Unusual...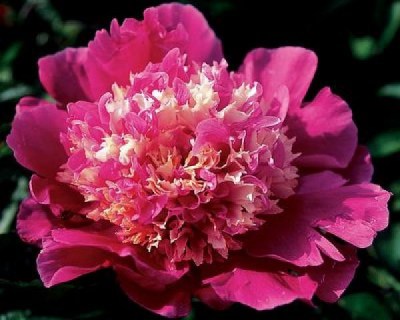 Flower of the Japanese type, very attractive contrasting colors. Fuschia guard petals surround a large center of creamy petaloids with fuschia accents. Fragrant flowers. Height 75 cm. Splendid peony...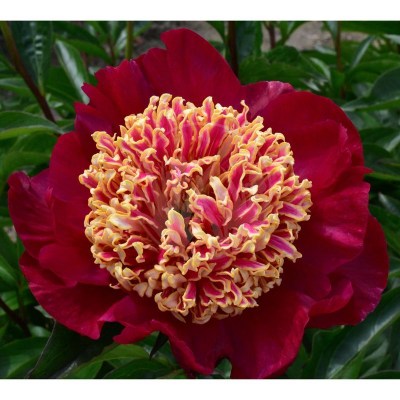 Large bright red petals surround a large center of yellow edged staminodes streaked with red. A very appealing color effect, color holds well. Vigourous and floriferous sort, heat and wind resistant. Great for cutting....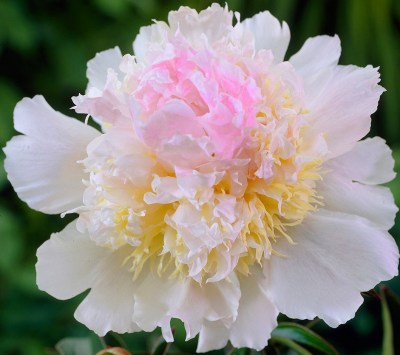 Double flowers, white, wide ivory guard petals surround a large double bomb flower of canary yellow highlighted with light pink petaloids in the center. Light fragrance, good cut flower. Unique white flowers with yellow...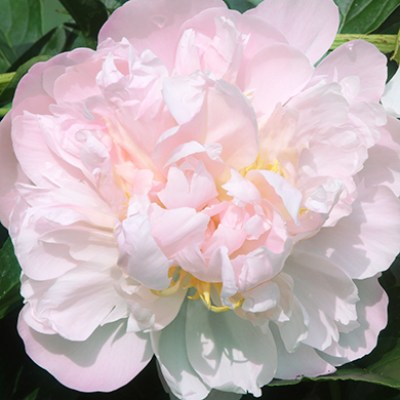 Flowers large, double, blush white flowers, medium high crowned well arranged petals, nice guard petals, unfolds well. Good for cut-flower production, lovely attractive blush color in bouquets. Height 70 cm.