Bareroot Herbaceous Peonies
We send strong roots of flowering size with a minimum of 3-5 buds. Orders all year round, peonies are sent bareroot in the autumn (October, November, December).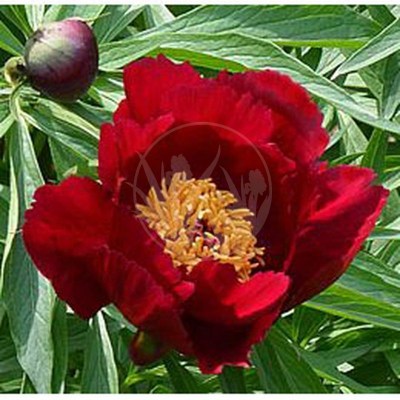 Flowers single to semi-double, deep red with contrasting yellow anthers. One of the earliest of all peonies to bloom. Low growth. Dissected leaf foliage (inherited from its parent P. tenuifolia (´Richard Carvel´ × P. tenuifolia) makes a very attractive plant even after the flowers have gone. Suitable as a cut-flower, blooms hold well when cut.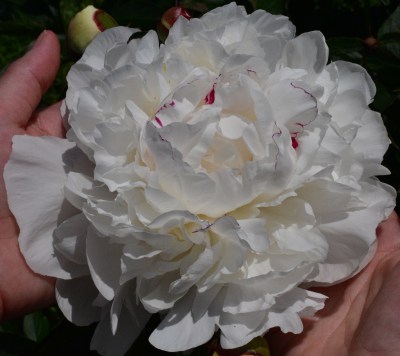 Flowers large, globular, double, pure white with a spot of red on a few central petals. Flowers with delightful fragrance, very floriferous sort. Stems strong, foliage large, dark green.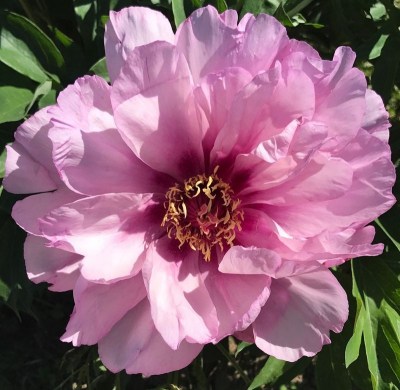 Semi-double to double, very large flowers, lavender pink with darker center. Flowers abundant, situated on top of the dense foliage, slightly scented. Beautiful dark green leaves create superb and compact shrub.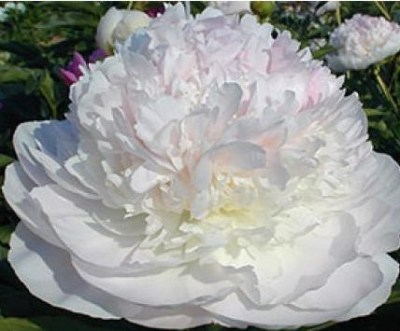 Flowers double, blush white, with a scarlet suffusion deepening to center, opened flowers are of rose shape, very wide and narrow petals intermingled. Very fragrant! Strong stems, very vigorous and floriferous.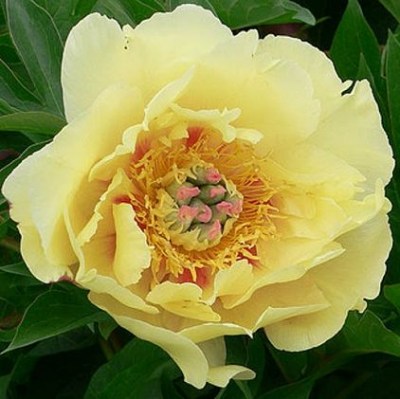 Flowers semi-double to nearly full double, yellow petals, reddish in the centre. Flowers well above the foliage, plants form broad low bush. Flowers fragrant, strong stems, height 70 cm. 100% winter-hardy. Recommended...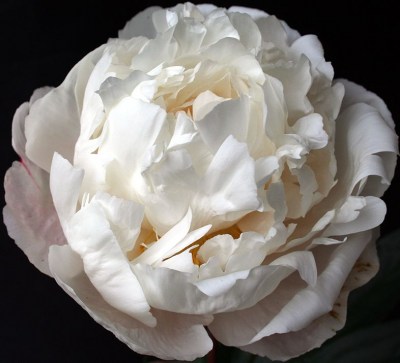 Full double white flowers with the occasional yellow stamen visible in the center of the large blooms. 'Gardenia' is named after the genus to which the flower form is very comparable to. Many sidebuds, providing an optional prolonged blooming season. Flowers delightfully fragrant, suitable to cutting. Dark green and fairly coarse leaflets on thick stems, fine plant habit.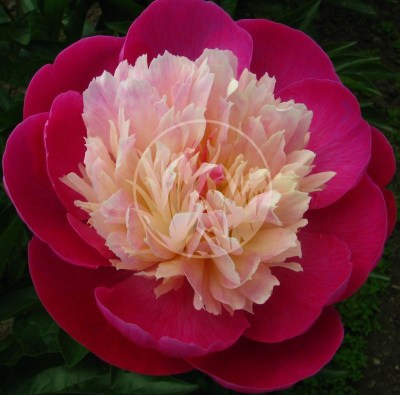 Japanese form flowers to 15 cm wide, rose or cherry outer petals surrounds a large centre of cream petaloids, edged by pink. Very fragrant and long lasting flowers. Well known, outstanding variety.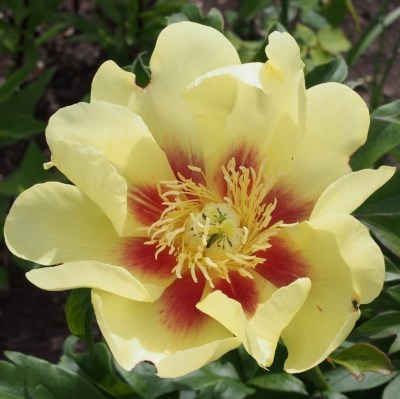 Gorgeous, very large lemon yellow single flowers with a tinge of red at the base are blooming for quite a long time. The foliage provides excellent autumn colour and interest. It has finely cut divided green foliage turning red in spring and autumn on strong stems.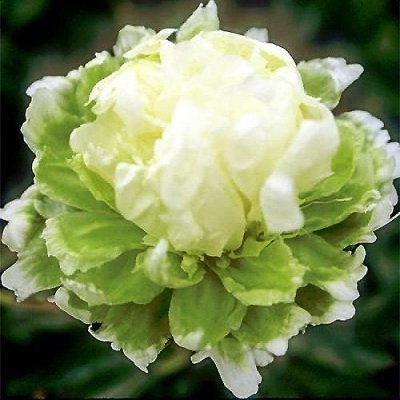 Snowy white topping of frilly petals and petaloides crown this semi-double flowered peony. Underneath lie unusual green guard petals. Flowers slightly fragrant. Very unusual, very rare...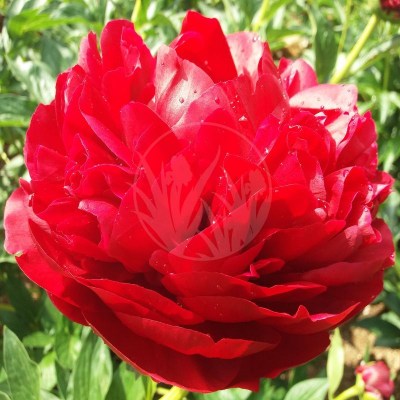 Full double, huge dinner plate size, rich cardinal red, excellent flowers. True red flower color comes from it being a Paeonia officinalis x lactifora hybrid. The last flowering peony of this hue in the season. Excellent grower, but slow of increase, sparse bush, heavy and tall stems. Highly prized as a cut-flower. Stunning presentation in the garden.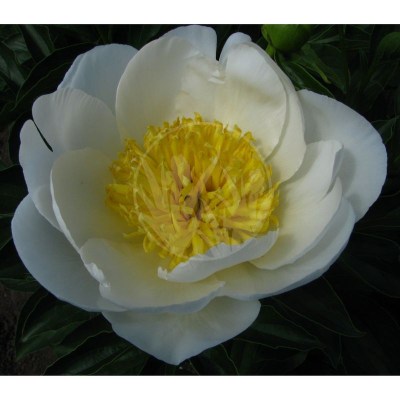 Flowers of japanese type, white, large petals surround a small center of deep yellow staminodes. Good bush habit, thick and strong stems make these sort especially good for cutting.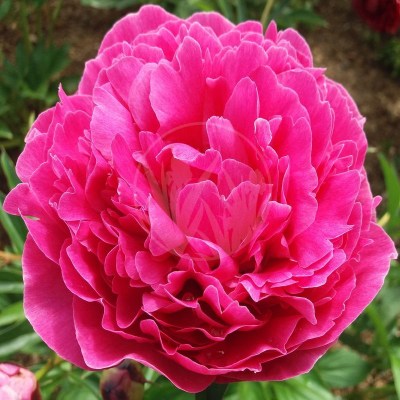 Double, rosy red to deep pink flowers. A very showy flowers, freely blooming sort. Normal grower, thick strong woody stems makes Kansas especially good for cutting.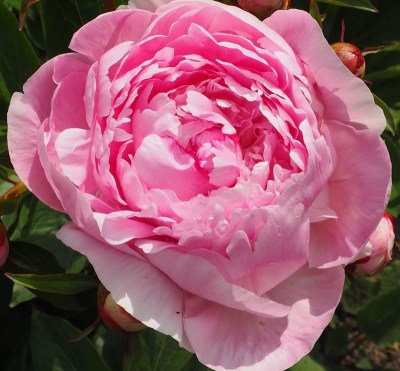 Large, double, globular shape, light lavender-pink flowers with a slightly darker center prominently flaked with red. Flowers very fragrant. Excellent grower, strong stems are suitable to cutting. One of the very few beautiful varieties in this color, simply excellent!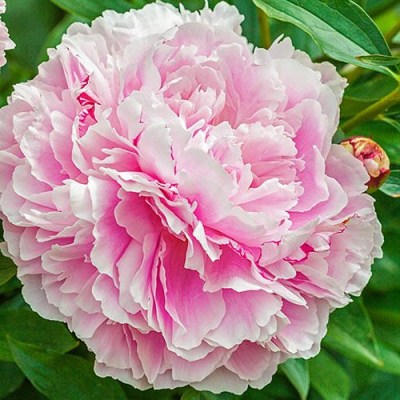 Double, large flower, light pink to blush with white central petals is surrounded by smaller saucer-shaped side flowers so each strong stem makes a bouquet. Very floriferous, flowers strongly scented. Vigorous and charming peony.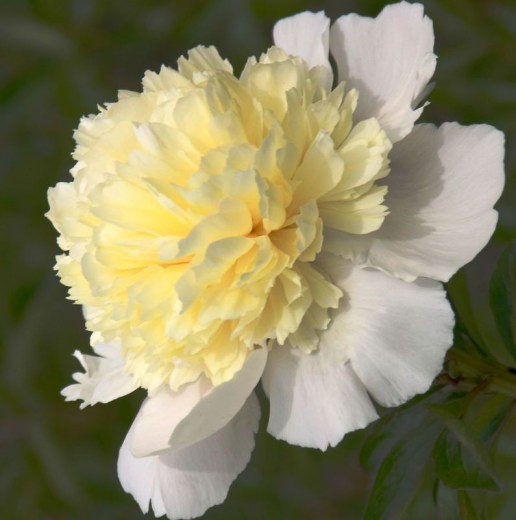 Cream-white or pale-lemon flowers double when opened, later fading to white, yellow centre. Flowers very fragrant. Dark green foliage, good grower, strong stems, very floriferous.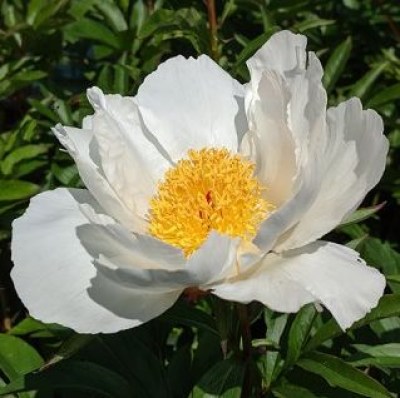 Flowers single, very large, white with two rows of very long, wide, overlapping petals, contrasting broad ring of golden yellow stamens. Tall, very floriferous, strong stems.Perhaps the finest of all single white varieties... available size 2/3 eye, root volume 1 liter.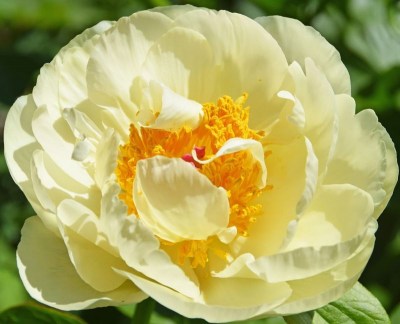 Flowers large, double ball with heavy substance, lemon yellow. Extremely floriferous peony, blooms are held erect due to strong stems, lovely fragrance. Attractive deep green foliage. Beautiful sort, always in high demand.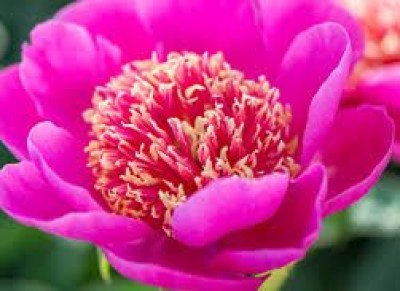 Flowers deep pink, center petaloids cream and pink, etched in peach, Japanese form, with many side buds. Flowers are held above the foliage, great cutflower. Vigorous peony with excellent foliage.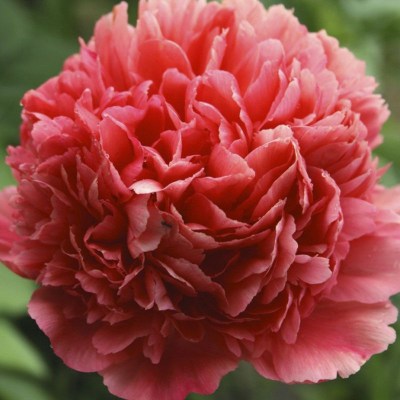 Flowers of bomb type, opens a striking orange pink, passes to light apricot orange. Sweet, spicy fragrance. Flowers, borne singly on 70 cm stems. Bush stoutly erect. Bright avocado color leaflets, veined yellow green. Excellent peony...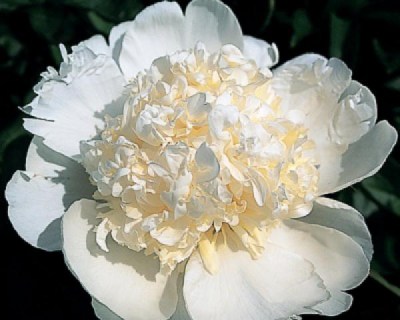 White double bomb with upward curving guard petals. Ball center is formed by white petals with a yellow cast emanating from its base. Dark green foliage, short growth habit. Flowers pleasantly fragrant.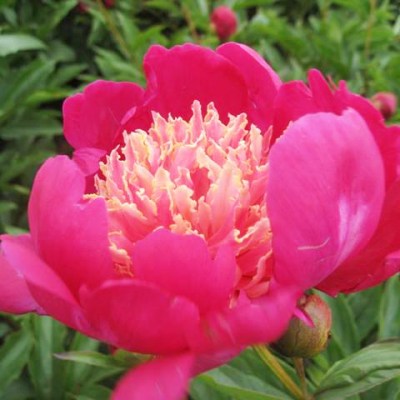 Flowers of japanese type, red with rose and yellow center, very floriferous. Excellent grower, prodigious flower production, long lived and dependable peony, suitable to any garden.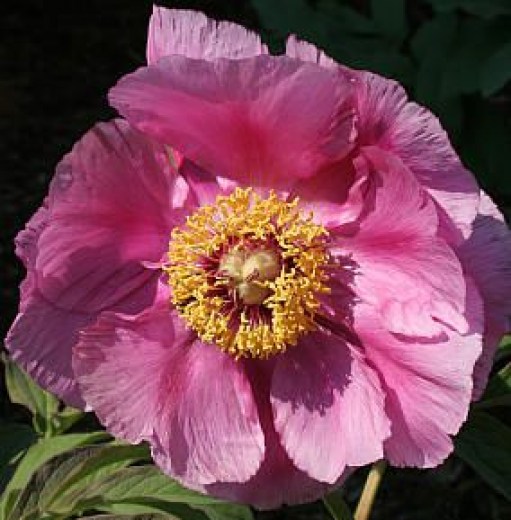 Flowers somewhat cup-shaped, simple, 7 cm across, soft pink. P. mollis belongs to the officinalis group and stands somewhat near P.humilis var. villosa. but origin is unknown. Stems 30-45 cm tall with blue-green foliage, compact growth, very early flowering.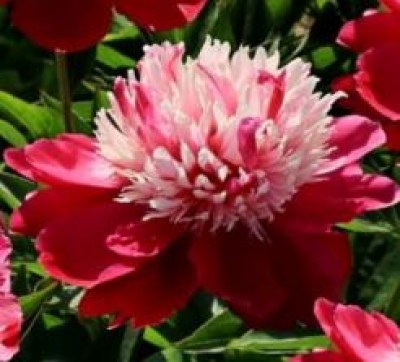 Flower simple - japanese form, magenta or deep burgundy guard petals and a somewhat flattened center of petaloids which are creamy white and drenched with many tints of pink. A couple of magenta petals are always poking through in this center dome, adding much to the excitement of these flowers. Nice dark green leaves and very rigid stems, excellent upright habit. Flowers pleasantly fragrant. A very good peony, striking color combinations, recommended...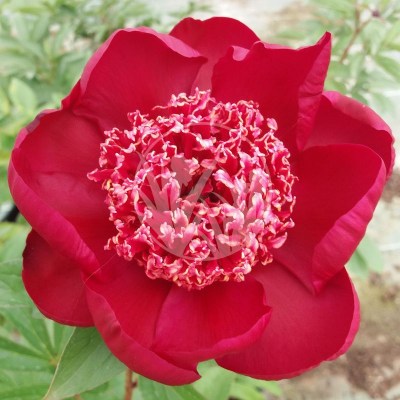 Flowers dark red, simple - japanese type, staminoides sharply incurved, flushed and edged yellow. Dark red stems and dark green leaves. Compact and attractive plant habit, masssive flowering, beauty of the flower color contrast... Very popular sort.