Bareroot Species Peonies and their sorts
We send strong tubers of flowering size with a minimum of 3-5 buds. Orders all year round, the tubers are sent bareroot in the autumn (October, November).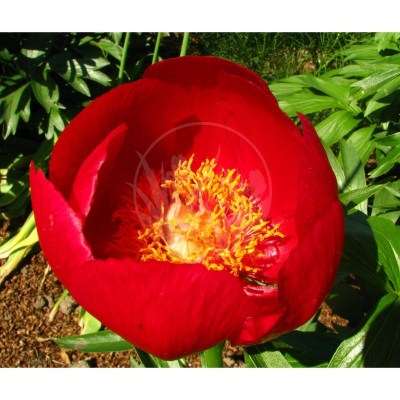 Flowers single, deep shining red , cup shaped, stamens yellow. Natural species distributed in south-eastern Europe. Very early flowering (May). Precious species suitable natural gardens and sunny places, especially good...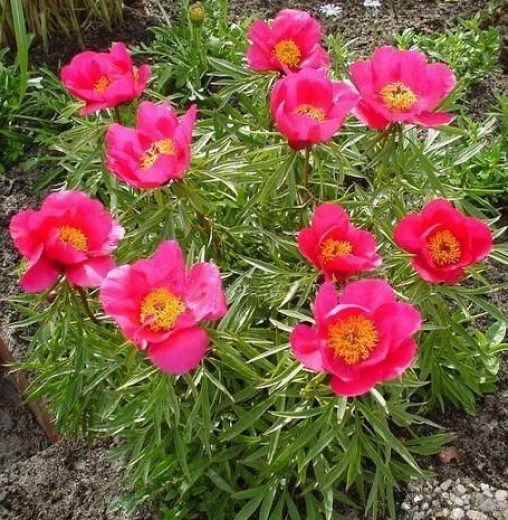 Flowers single, bright scarlet. It is a hybrid between P. tenuifolia and P. lactiflora, the oldest known interspecific hybrid created out of China. Plants are multiflowered, flowers fragrant, sterile. It blooms very...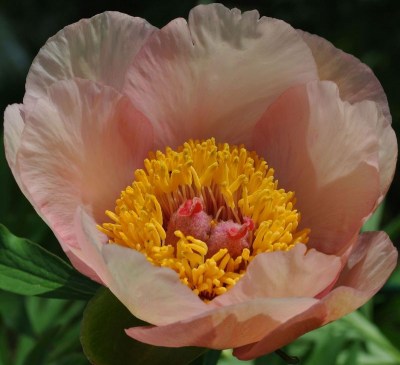 Single flowers, shell pink to soft salmon glazed in silver, fat golden yellow stamens surrounding purple stigmas complete a sensational display. Noticeable fragrance. It is a hybrid created from P. mlokosewitschi x P....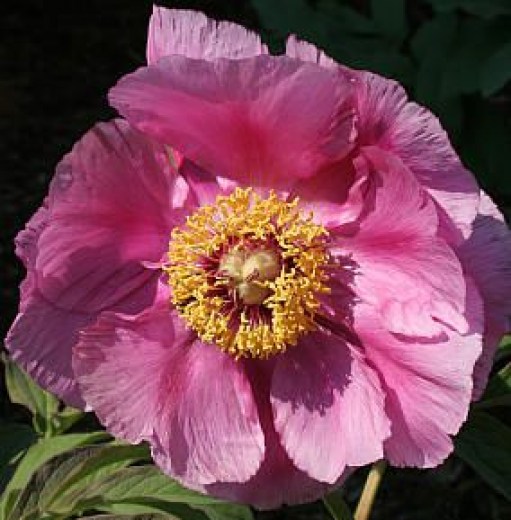 Flowers somewhat cup-shaped, simple, 7 cm across, soft pink. P. mollis belongs to the officinalis group and stands somewhat near P.humilis var. villosa. but origin is unknown. Stems 30-45 cm tall with blue-green...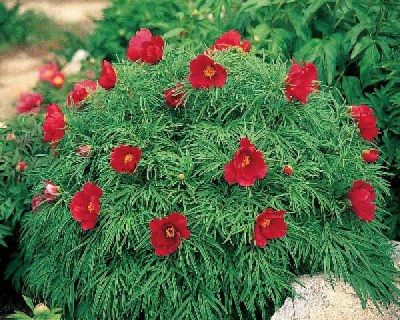 Single red blooms on compact, low ( 40 cm) bushes with finely cut foliage. It belongs to the "Rock Garden Peonies", for their short heights, suitable for the rock gardens or in front positions in your garden. It blooms...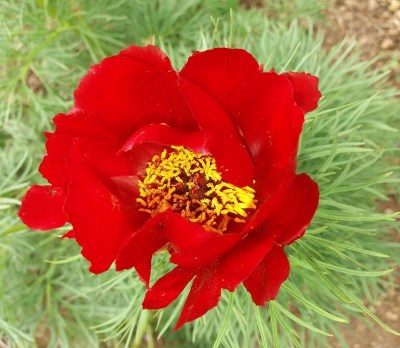 Finely cut leaves, single bright red petals and golden yellow center. Height 30-40 cm. Need very sunny position and well drained soil, excellent for rock gardens. Natural wild species, very rare. We offer 2yrs seedlings...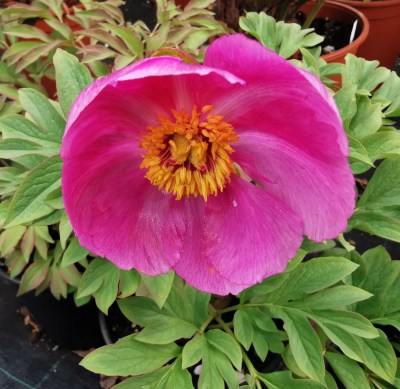 Species peony, height 40-50 cm. Flowers 10 cm in diameter, simple, pink, early flowering. Stems furry when young, later bald. Peony for sunny or semi-shady places, suitable for natural gardens.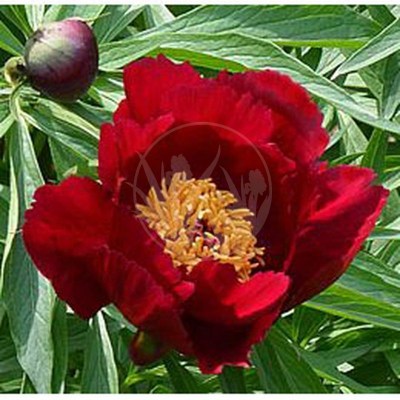 Flowers single to semi-double, deep red with contrasting yellow anthers. One of the earliest of all peonies to bloom. Low growth. Dissected leaf foliage (inherited from its parent P. tenuifolia (´Richard Carvel´ × P....