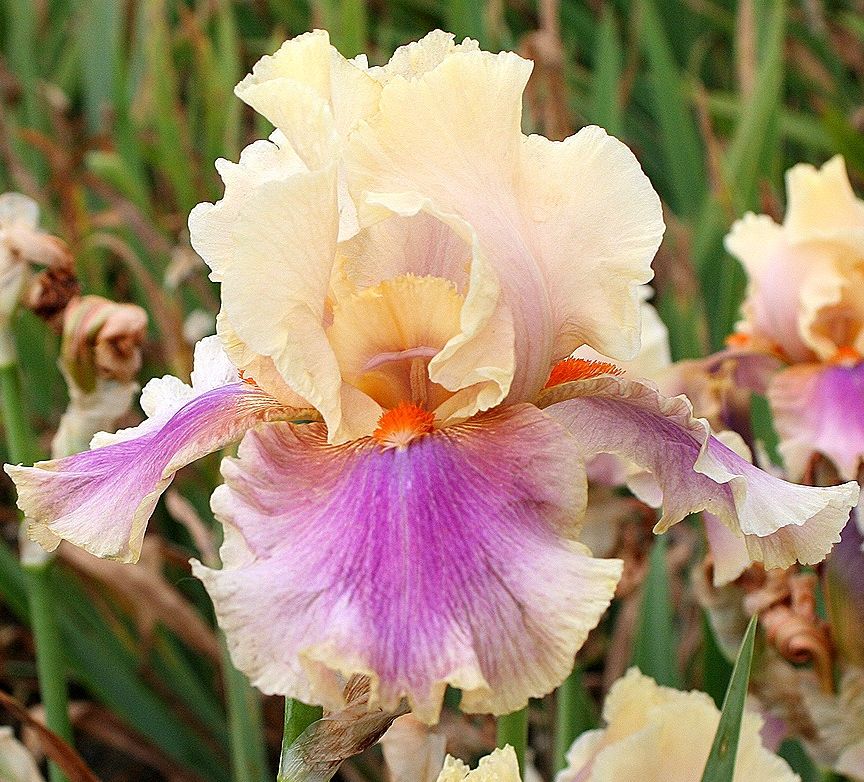 COLETTE THURILLET (Cayeux 1991)
Standards light tan, falls clear rosy red, narrow tan border. Beards tangerine red.
Description
Standards warm white blushed metallic pink over center blending paler toward edge to darker tan-gold margins, fine darker pink veins, falls pale cream-white center, haft heavily veined tan brown to wide gold peach haft margin extending way down, medium metallic peach sheen over center veined and washed dark violet, ruffled. Beards bright orange. Pronounced sweet fragrance.
Category: TB – Tall Bearded Irises
Height: 90 cm
Flower type: bicolor
Colour 1: orange
Colour 2: violet
Fragrance: yes
Awards: HM 2011