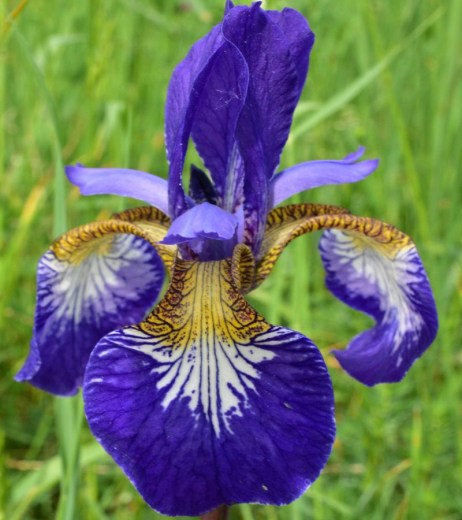 Standards wine carmine with blue lines at midrib, falls wine carmine, blue in center, dark veining at throat. Plant height 100 cm. Higher, vigorously growing sort, suitable for perennial flowerbeds.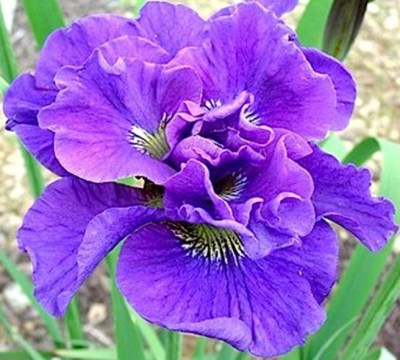 Standards blue-violet, falls dark blue-violet, ruffled, white venation at the top center of the falls. Multi-petaled form, tetraploid, reblooming. Highly prized sort, a double flower appearance, nice.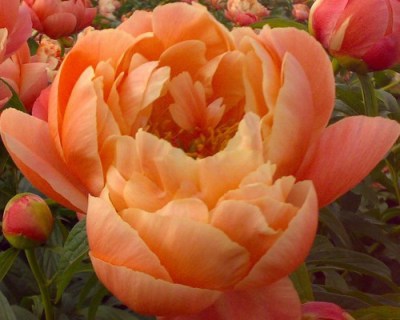 Orange-coral buds open to large semi-double, coral-peach, cup-shaped flowers. Exotic deep coral fades to a softer color on opening. Flowers fragrant. Vigorous grower, thick stems. Sort received many awards, because of...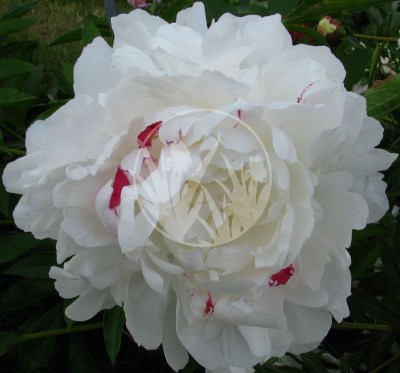 Flowers large, globular, double, pure white with a spot of red on a few central petals. Flowers with delightful fragrance, very floriferous sort. Stems strong, foliage large, dark green.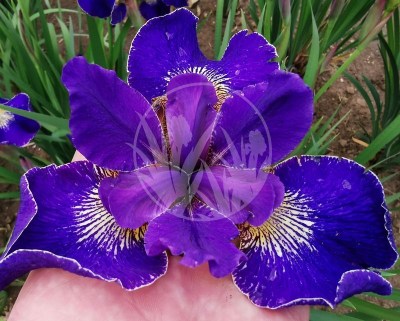 Deep sky blue flowers, shaded with darker blue tones, falls painted with intricate yellow and white blazes at the base and edged in golden yellow. Height 75 cm. Fine tetraploid sort.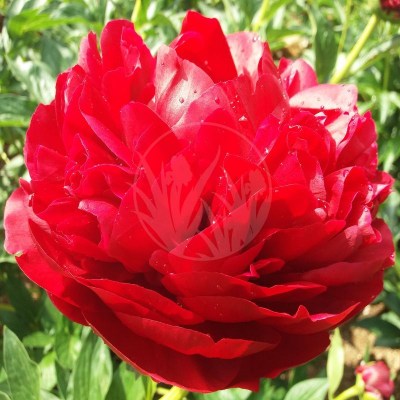 Full double, huge dinner plate size, rich cardinal red, excellent flowers. True red flower color comes from it being a Paeonia officinalis x lactifora hybrid. The last flowering peony of this hue in the season....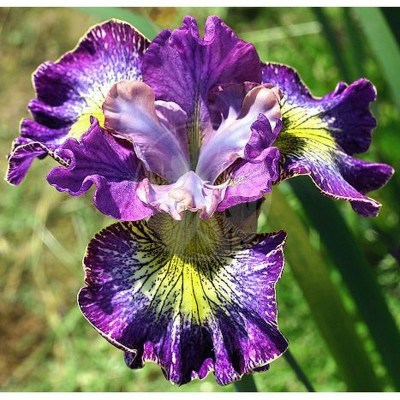 Standards red violet, style arms blue violet, brown pink tips and edges. Falls blue to red violet, cream wire rim, cream dashes over outer petals give plicata effect, yellow signal area covers half of petal. Plant...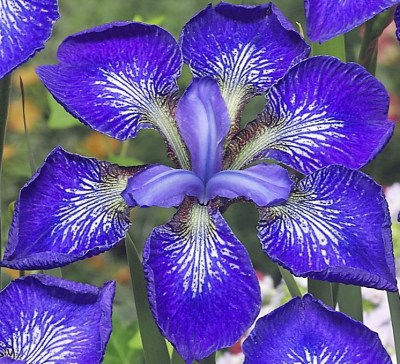 Big (14 cm) deep blue flowers with blue netting at the white base of falls. 5 to 6 falls in each flower. 75 cm height. Beautiful new flower pattern, healthy growth. Novelty in the sibirica's world!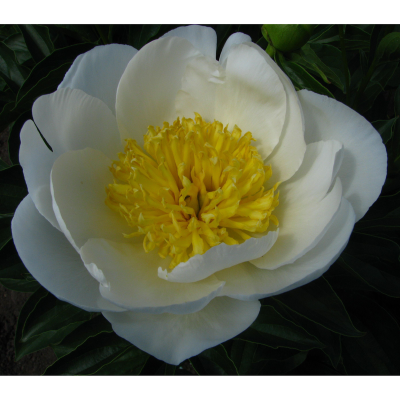 Flowers of japanese type, white, large petals surround a small center of deep yellow staminodes. Good bush habit, thick and strong stems make these sort especially good for cutting.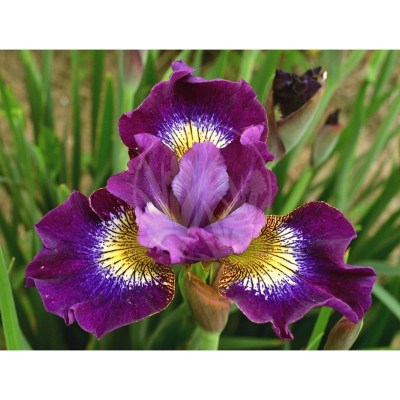 Deep wine red, circular gold blaze on ruffled falls, fading to white, ruffled. Plant height 60 cm. Reliable, good growing tetraploid sort.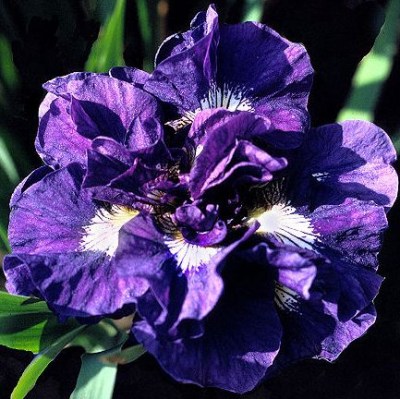 Multipetalled form, standards dark blue violet, falls dark blue violet, white blaze yellow in throat. Fine dark blue, tetraploid, multipetalled form. Height 75 cm.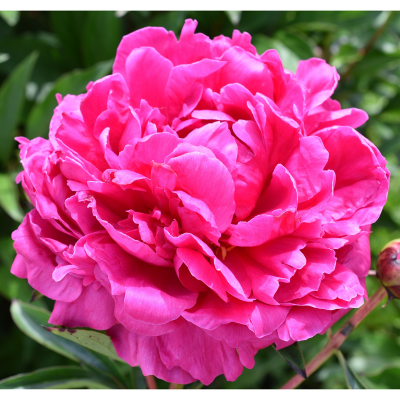 Double, rosy red to deep pink flowers. A very showy flowers, freely blooming sort. Normal grower, thick strong woody stems makes Kansas especially good for cutting.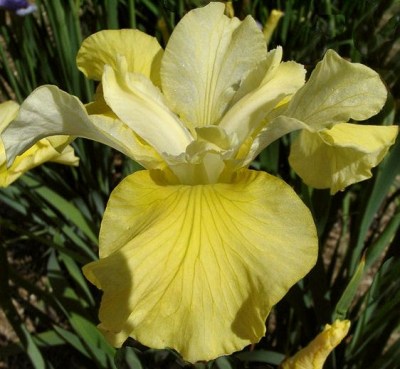 Flowers 12 cm diam., standars light to pale yellow, falls bright yellow, slightly deeper at the base. Slight sweet fragrance. Plant height 70 cm. Fine yellow blooming sibirica, healthy growth, profuse flowering.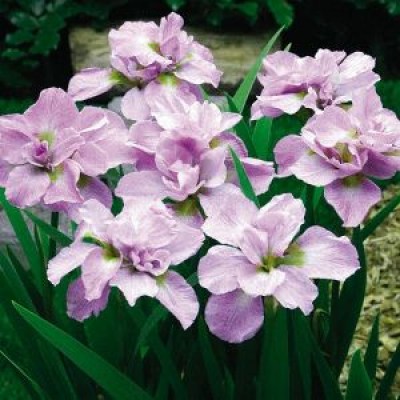 Large, double flowers with six light blue violet falls, lightly veined. Height 70 cm. Elegant flowers, excellent sort.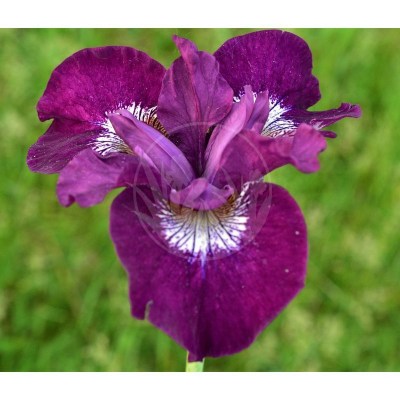 Lightly ruffled rosy wine red, falls with large white signal and violet venation.Plant height 70 cm. Fine colour combination.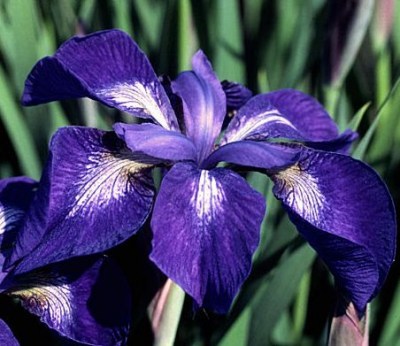 Large (14 cm), dark blue violet flowers, falls multiple (6) with white signal spot at the base. Height 70 cm. Fine and ellegant sort.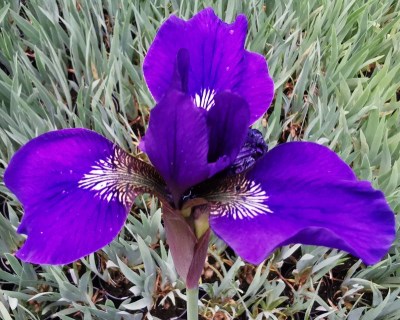 Standards and falls deep violett blue, prominent white stripes at the base. Plant height 90 cm. Healthy growth and profuse flowering. Great in natural perennial flowerbeds.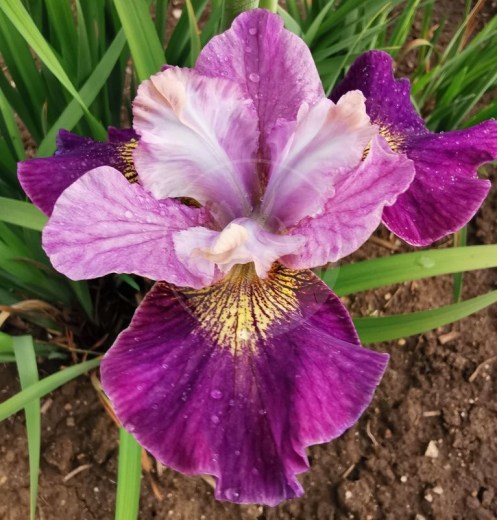 Standards lavender-violet, style arms creamy. Falls soft rosy lavender blending to lavender violet, gold outpouring 1/3 way down falls with deeper reddish veining. Slight sweet fragrance. Height 70 cm.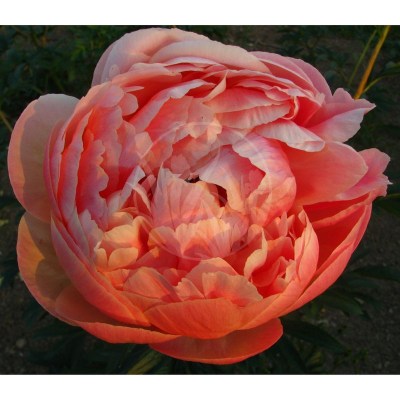 Large, semi-double light salmon-pink (coral) witk relatively few dark yellow stamens in center. Fast growing sort with many thick strong stems, very early flowering, good for cutting, fragrant.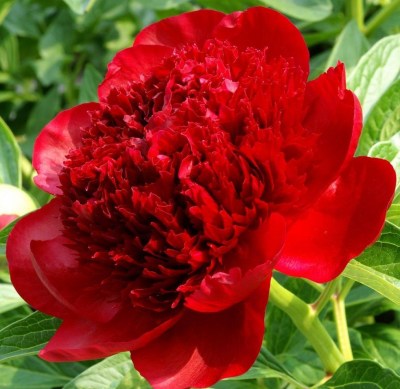 Sensational deep red double flowers. Flowers large (20 cm), perfectly formed. Mild sweet fragrance. The stems are strong and hold the large blooms erect. Excellent foliage. One of the best red coloured peonies,...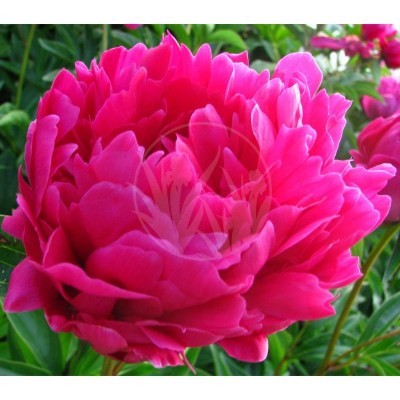 Semi-double rosa red flowers. Slight fragrance. Normal grower, fine foliage. Old sort growed by our grandmothers... Suitable to natural gardens, good in combination with perennials.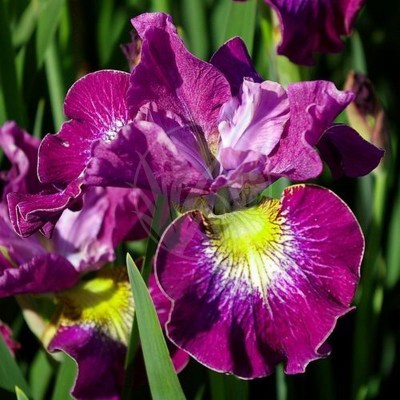 Standards and falls red violet, ruffled, falls with white wire rim, gold signal with blue halo. Plant height 85 cm. Nice, reliable and highly prized tetraploid sort.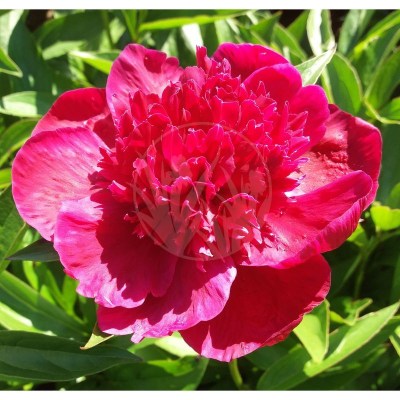 A medium to large (12 cm) velvety red bloom that is a very different shade of a bright chestnut blood red or reddish mahogany, slight fragrance. Strong stems, fine as cut or garden flower. Suitable to natural gardens,...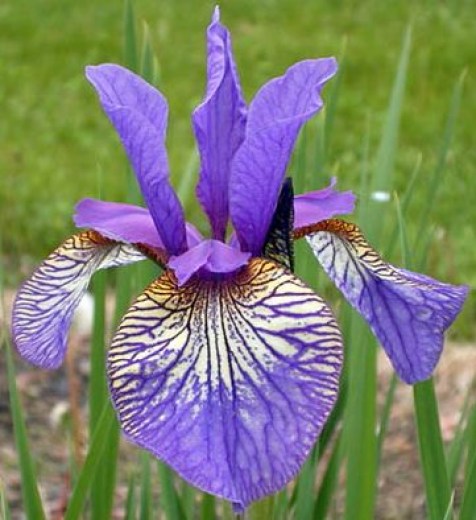 Standards violet, falls golden yellow at hafts, turning to white ground in center with delicate lilac veining and solid violet edge. Height 75 cm. Amazing, excellent and unique sort.