Potted Peonies
WE DO NOT SEND BY POST. It is posssible personal delivery to Germany - Freising 6.5.2022 and Reutlingen 26.5.2022. Please write me an email to: info@irises.cz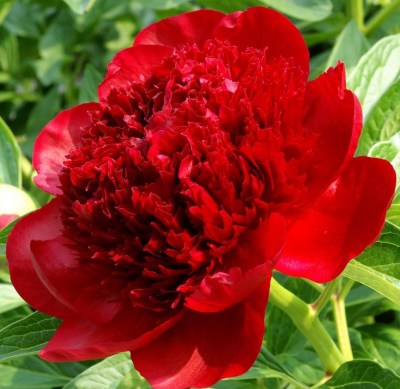 AVAILABLE FROM OCTOBER 2020. Sensational deep red double flowers. Flowers large (20 cm), perfectly formed. Mild sweet fragrance. The stems are strong and hold the large blooms erect. Excellent foliage. One of the best red coloured peonies, excellent for cutting.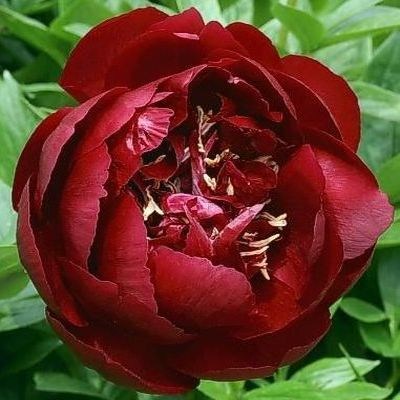 Extremely dark red (almost chocolate-red) semi-double, medium-sized flowers, petals are sprinkled with golden stamens. Striking maroon fall foliage. The very dark color, low plant height, compact habit makes this sort a very special.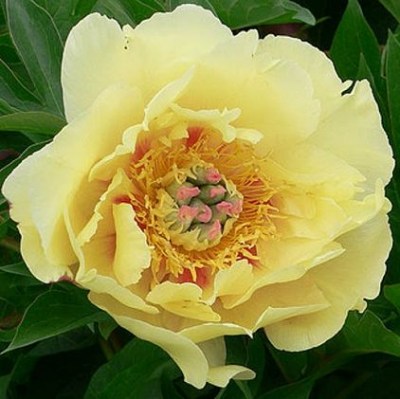 Flowers semi-double to nearly full double, yellow petals, reddish in the centre. Flowers well above the foliage, plants form broad low bush. Flowers fragrant, strong stems, height 70 cm. 100% winter-hardy. Recommended...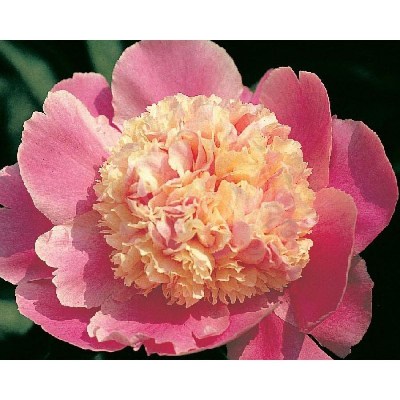 AVAILABLE FROM OCTOBER 2020. Flower Japanese form, sassy raspberry pink with large vanilla ice cream scoop center. Flowers pleasantly fragrant. Vigorous plant habit and lush foliage, one of the best! PAEONIA POTTED WE DO NOT SEND BY POST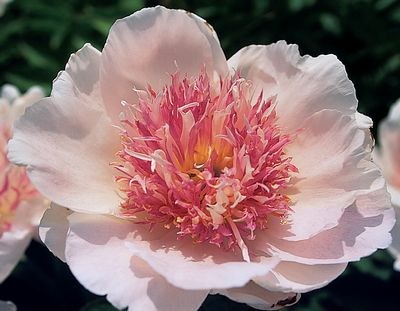 Light pink guard petals surrounding a spectacular center consisting of many staminodes of great contrasting colors in pink, white and purple shades. Fragrant flowers, fine plant habit, the spectacular flowering and the high vigour... a breathtaking peony.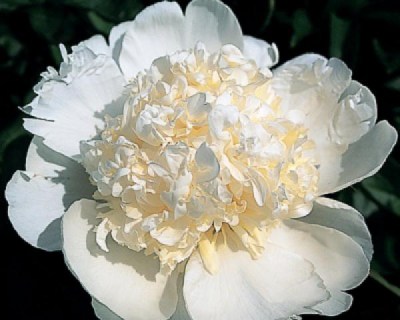 White double bomb with upward curving guard petals. Ball center is formed by white petals with a yellow cast emanating from its base. Dark green foliage, short growth habit. Flowers pleasantly fragrant.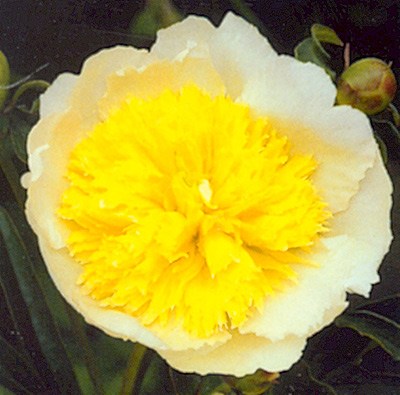 AVAILABLE IN OCTOBER 2020. A flattish flower with creamy white, cupped guards, center composed of short, narrow petals of canary-yellow, becoming light with age. Fragrant flowers. Very floriferous peony, good grower.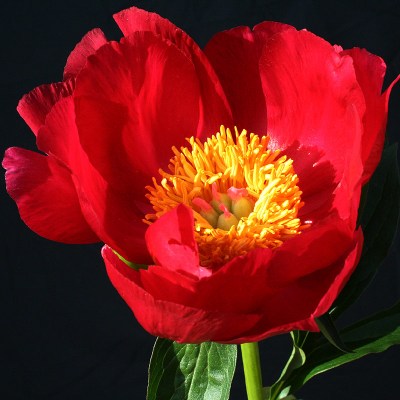 AVAILABLE FROM OCTOBER 2020. Large, fiery red single flowers and contrasting golden stamens on strong stems come from breeding P. lactiflora x P. officinalis. Superb, rich green foliage on a very vigorous, easy to grow plant. If you have a full sun garden, you need this peony for sure…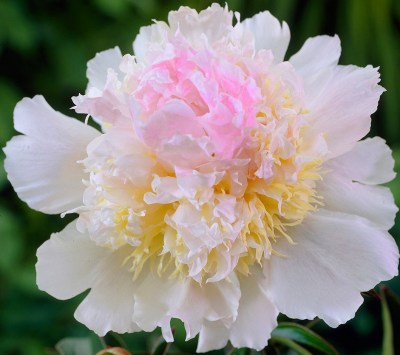 AVAILABLE FROM OCTOBER 2020. Double flowers, white, wide ivory guard petals surround a large double bomb flower of canary yellow highlighted with light pink petaloids in the center. Light fragrance, good cut flower. Unique white flowers with yellow topping.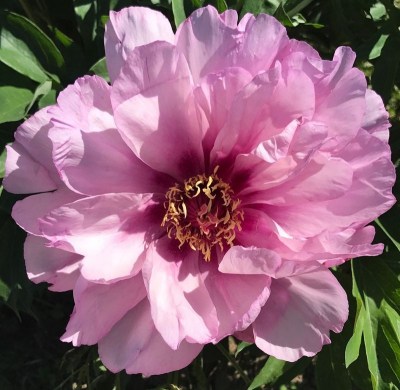 Semi-double to double, very large flowers, lavender pink with darker center. Flowers abundant, situated on top of the dense foliage, slightly scented. Beautiful dark green leaves create superb and compact shrub.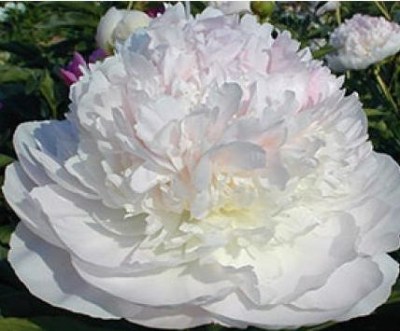 AVAILABLE FROM OCTOBER 2020. Flowers double, blush white, with a scarlet suffusion deepening to center, opened flowers are of rose shape, very wide and narrow petals intermingled. Very fragrant! Strong stems, very vigorous and floriferous.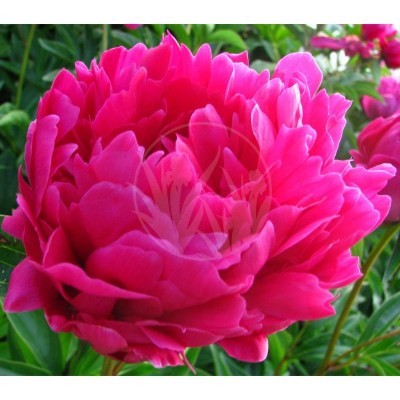 Semi-double rosa red flowers. Slight fragrance. Normal grower, fine foliage. Old sort growed by our grandmothers... Suitable to natural gardens, good in combination with perennials. PAEONIA POTTED WE DO NOT SEND BY POST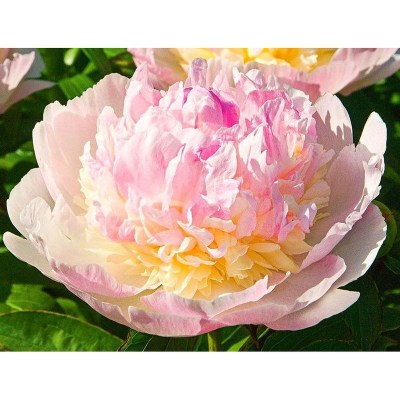 A well shaped creamy white double with raspberry pink over the top. Very pleasant sweet fragrance. Vigorous grower, medium tall with flexing stems. So nice combination of white and pink...a long time customer's favourite. PAEONIA POTTED WE DO NOT SEND BY POST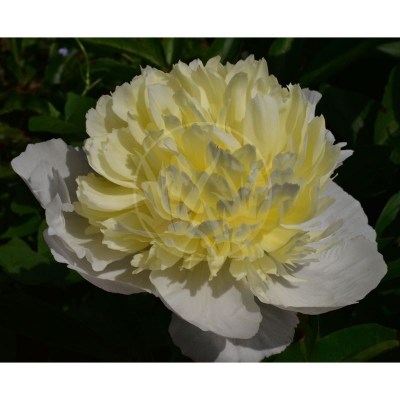 Cream-white or pale-lemon flowers double when opened, later fading to white, yellow centre. Flowers very fragrant. Dark green foliage, good grower, strong stems, very floriferous. PAEONIA POTTED WE DO NOT SEND BY POST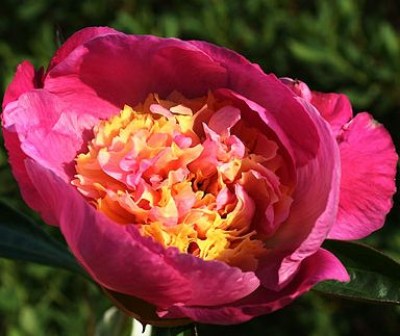 Japanese form of flowers with dark pink guard petals surrounding a center of soft yellow and gentle staminodes. Sweet fragrance. Compact grower, extremely floriferous, stems 70 cm high..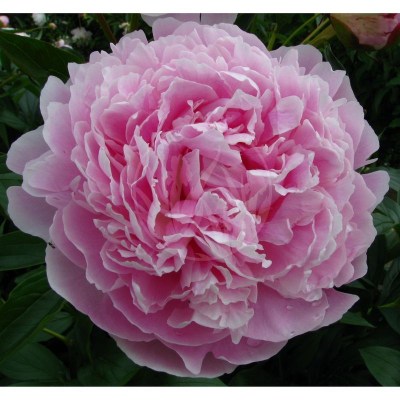 Very large, double, dark rose-pink flowers with a slight red edging in the middle of the flower. A well known variety named for a famous actress, very floriferous, fragrant. Slow grower, many stems, widely used as cut flower. PAEONIA POTTED WE DO NOT SEND BY POST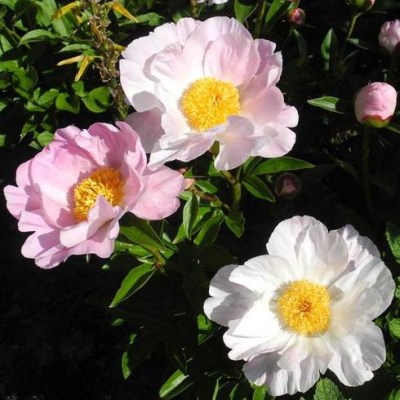 Flowers single, opens pink and fades marble and then white. Delightful flower, heavy amount of bloom covering entire plant, height 70 cm. Root size 2/3 eye.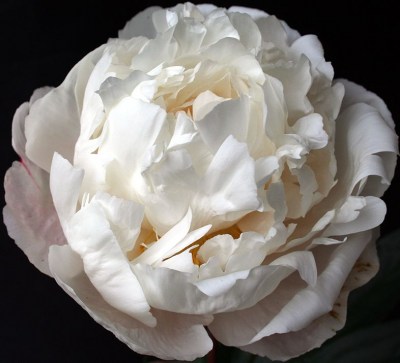 Full double white flowers with the occasional yellow stamen visible in the center of the large blooms. 'Gardenia' is named after the genus to which the flower form is very comparable to. Many sidebuds, providing an optional prolonged blooming season. Flowers delightfully fragrant, suitable to cutting. Dark green and fairly coarse leaflets on thick stems, fine plant habit.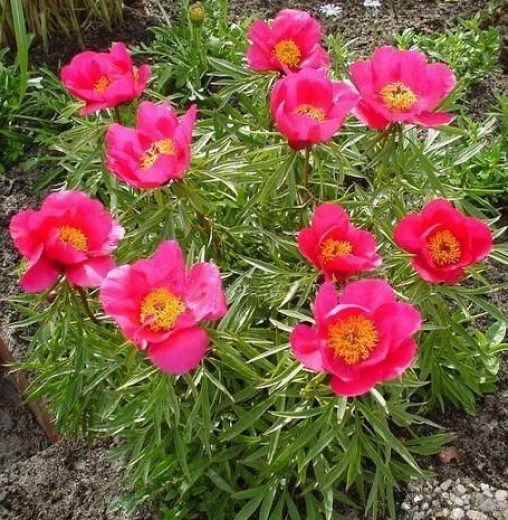 Flowers single, bright scarlet. It is a hybrid between P. tenuifolia and P. lactiflora, the oldest known interspecific hybrid created out of China. Plants are multiflowered, flowers fragrant, sterile. It blooms very early, just a few days before P. tenuifolia. Cut leaf foliage, that even after blooming, makes a wonderful border plant. PAEONIA POTTED WE DO NOT SEND BY POST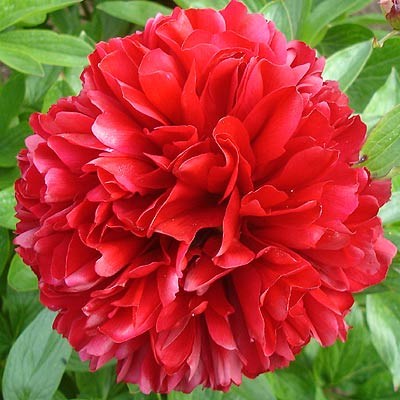 Flowers extremely large, dark, clear crimson red, double, forms a complete ball as the bloom expands to full size. Early blooming with no fuchsia or purple tones. Strong stems, height 80 cm.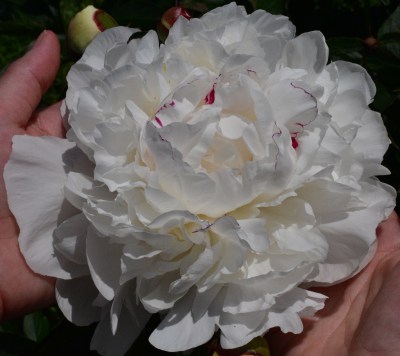 Flowers large, globular, double, pure white with a spot of red on a few central petals. Flowers with delightful fragrance, very floriferous sort. Stems strong, foliage large, dark green. PAEONIA POTTED WE DO NOT SEND BY POST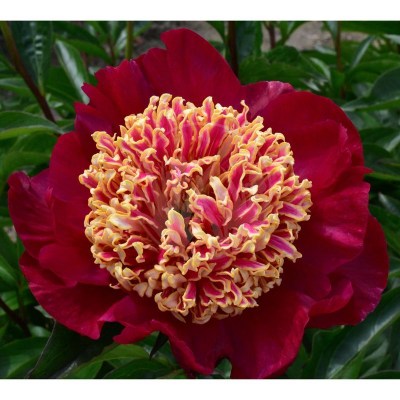 Large bright red petals surround a large center of yellow edged staminodes streaked with red. A very appealing color effect, color holds well. Vigourous and floriferous sort, heat and wind resistant. Great for cutting.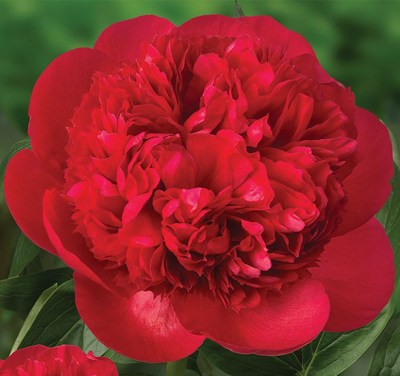 Full double, bomb-shaped flowers of bright carmine red color. Petals tightly packed to the center, which is pushed up in the maturing process resulting in huge and stunning bomb-shaped flowers. No sidebuds. Delicously scented flowers seldom seen amongst true red peony cultivars.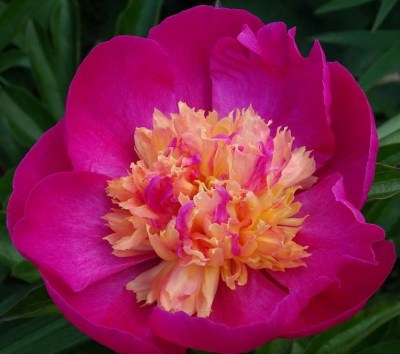 Large, japanese type flowers, pink outer guard petals around yellow staminoids. Flowers fragrant. Fine, vigorous peony...