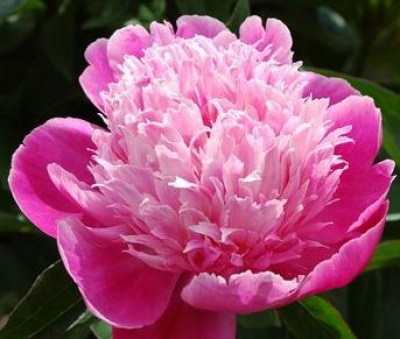 AVAILABLE FROM October 2020. A large light purple japanese form flowers, striking color contrast of darker guard petals surrounding a mound of smaller, lighter center. Strong, tall grower with heavy flowers. Interesting...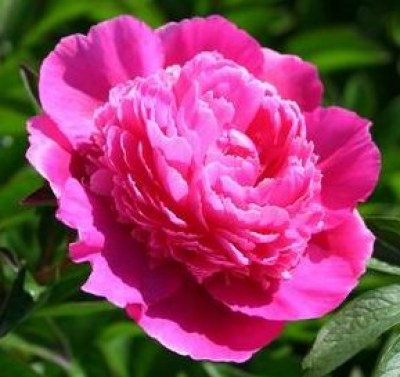 AVAILABLE FROM October 2020. Bright pink japanese-type flowers with wonderful arrangement. Staminoides in the center of the flower are tipped with red. A real eye-catcher, flowers slightly fragrant. A fine peony with...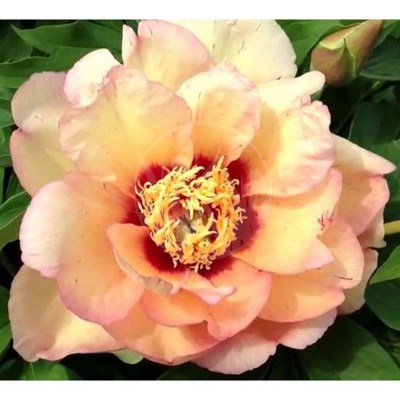 Flowers semi-double, apricot cream with maroon flares and picotee edges. At the opening, the flower has the shape of a rose. Flowers slightly fragrant. Nice foliage, good grower, 100% winter-hardy. Among peonies very...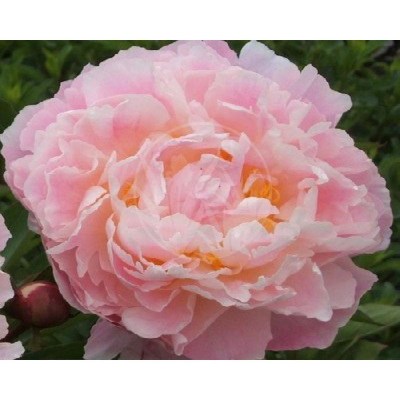 AVAILABLE FROM OCTOBER 2020. Beautiful double pink flowers blended through white with yellow glow from center. When the flowers mature the yellow stamens become more visible and the petals nearly turn to white. Very...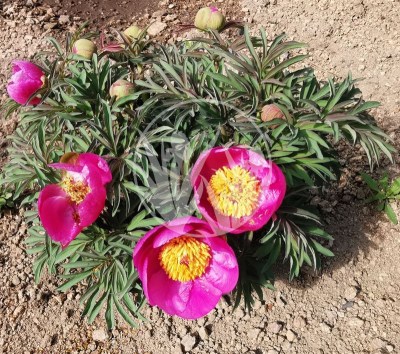 Single lavender pink blooms on compact bushes with gray-green foliage. It belongs to the "Rock Garden Peonies" group. Rock-garden varieties are named for their short heights, suitable for rockeries and smaller gardens...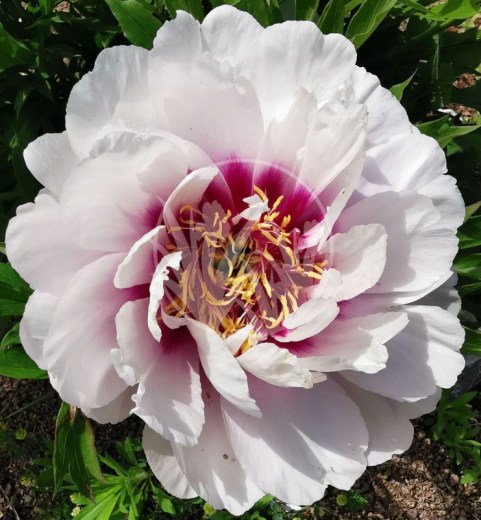 Huge semi-double white flowers with deep lavender to purple flares. The contrast between the purple color of the center of this peony and the pure white petals is magnificent – it is reminiscent of the type found on the...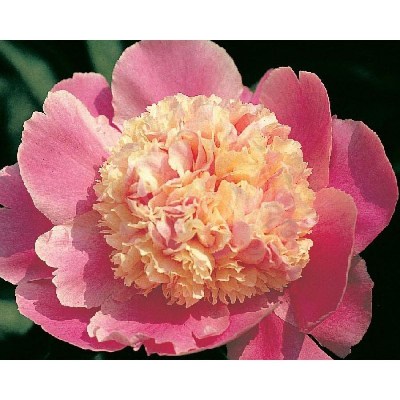 AVAILABLE FROM OCTOBER 2020. Flower Japanese form, sassy raspberry pink with large vanilla ice cream scoop center. Flowers pleasantly fragrant. Vigorous plant habit and lush foliage, one of the best! PAEONIA POTTED ...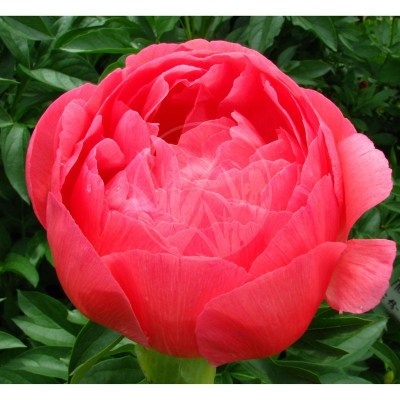 Flowers semi-double, deep orange-coral color, deepest of all Corall sorts and nicest fragrance in this group. Many thick, strong stems, very vigorous grower. Excellent as a cut-flower.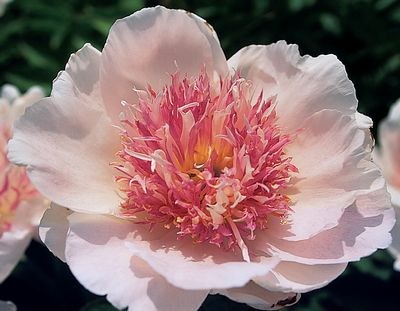 Light pink guard petals surrounding a spectacular center consisting of many staminodes of great contrasting colors in pink, white and purple shades. Fragrant flowers, fine plant habit, the spectacular flowering and the...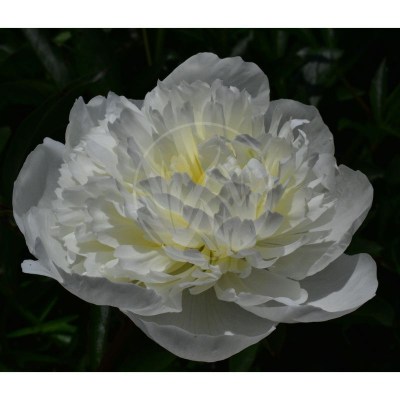 Flowers double, cupped, creamy white, very pleasant, strong sweet fragrance. Very floriferous. Many strong stems, excellent foliage. Old, but still very very popular sort, also good as cut-flower. Its fragrance is so...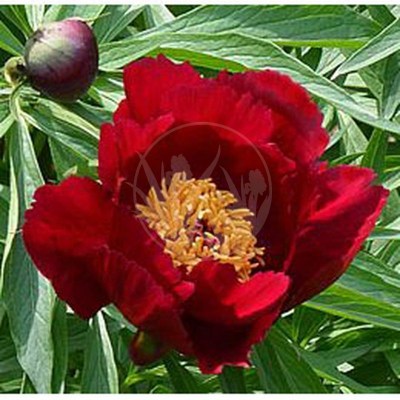 Flowers single to semi-double, deep red with contrasting yellow anthers. One of the earliest of all peonies to bloom. Low growth. Dissected leaf foliage (inherited from its parent P. tenuifolia (´Richard Carvel´ × P....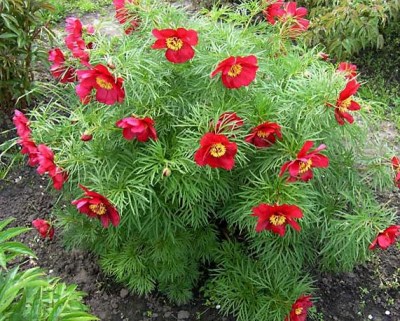 AVAILABLE FROM OCTOBER 2020. Flowers simple, bright crimson red with cotrasting golden center, very early flowering. It is a hybrid of P. tenuifolia × P. anomala with finely-cut foliage. Nice little peony, only 50 cm...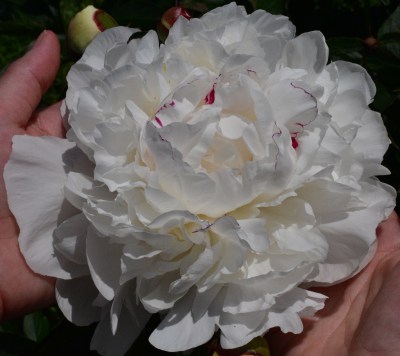 Flowers large, globular, double, pure white with a spot of red on a few central petals. Flowers with delightful fragrance, very floriferous sort. Stems strong, foliage large, dark green. PAEONIA POTTED WE DO NOT SEND...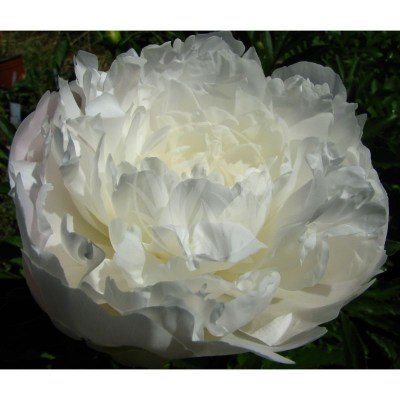 AVAILABLE FROM OCTOBER 2020. Flowers double, blush white, with a scarlet suffusion deepening to center, opened flowers are of rose shape, very wide and narrow petals intermingled. Very fragrant! Strong stems, very...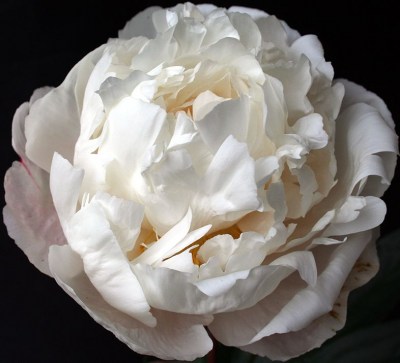 Full double white flowers with the occasional yellow stamen visible in the center of the large blooms. 'Gardenia' is named after the genus to which the flower form is very comparable to. Many sidebuds, providing an...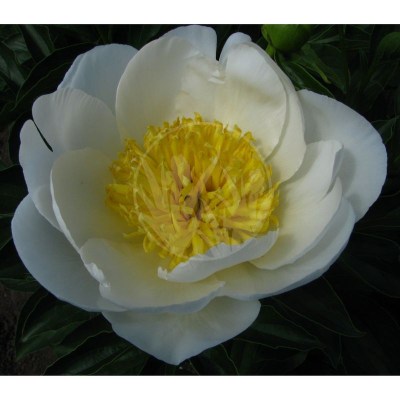 Flowers of japanese type, white, large petals surround a small center of deep yellow staminodes. Good bush habit, thick and strong stems make these sort especially good for cutting. PAEONIA POTTED WE DO NOT SEND BY...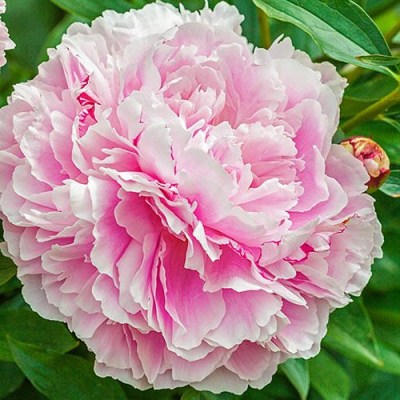 Double, large flower, light pink to blush with white central petals is surrounded by smaller saucer-shaped side flowers so each strong stem makes a bouquet. Very floriferous, flowers strongly scented. Vigorous and...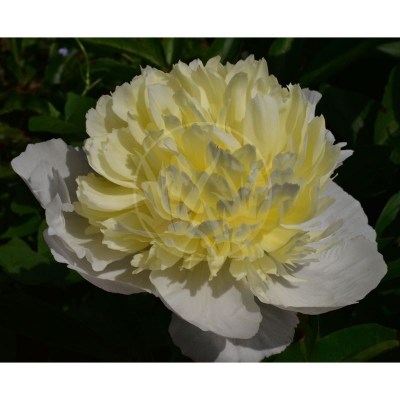 Cream-white or pale-lemon flowers double when opened, later fading to white, yellow centre. Flowers very fragrant. Dark green foliage, good grower, strong stems, very floriferous. PAEONIA POTTED WE DO NOT SEND BY POST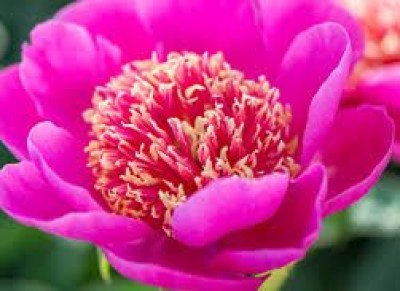 AVAILABLE FROM OCTOBER 2020. Flowers deep pink, center petaloids cream and pink, etched in peach, Japanese form, with many side buds. Flowers are held above the foliage, great cutflower. Vigorous peony with excellent...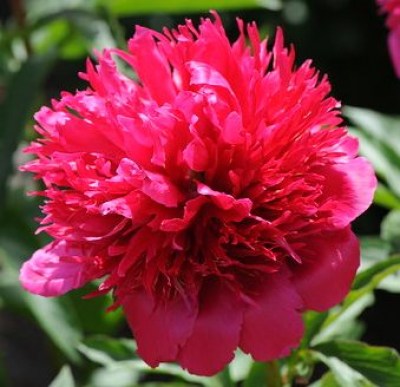 Warm red, anemone to full double flowers. Very floriferous variety with many thick strong stems. Early flowering time, long lasting cut flowers. Height 80 cm.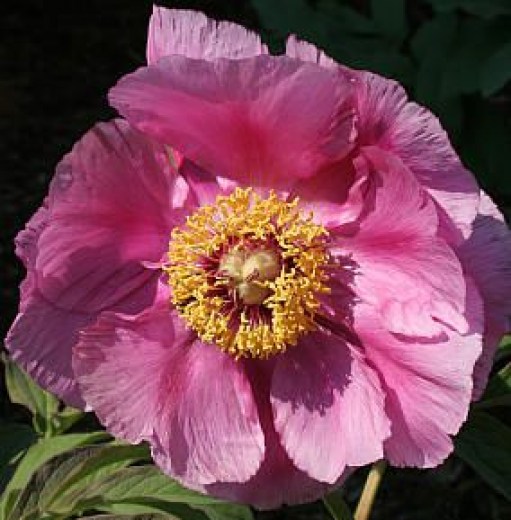 Flowers somewhat cup-shaped, simple, 7 cm across, soft pink. P. mollis belongs to the officinalis group and stands somewhat near P.humilis var. villosa. but origin is unknown. Stems 30-45 cm tall with blue-green...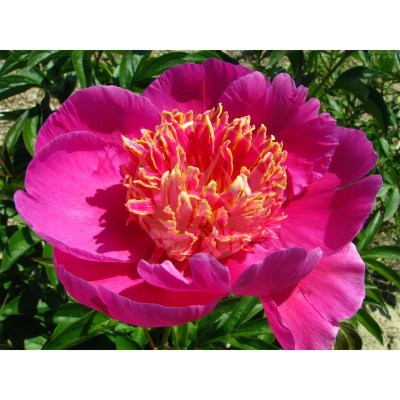 Flowers large (16 cm) japanese type, light rose-pink and do not fade. The staminodes are tipped and edged with gold and form a very bright, large hemisphere. Neon has strong stems and fragrant flowers with most gorgeous...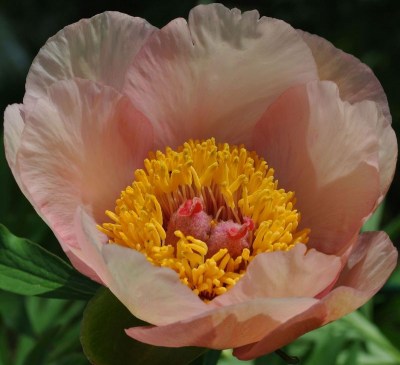 Single flowers, shell pink to soft salmon glazed in silver, fat golden yellow stamens surrounding purple stigmas complete a sensational display. Noticeable fragrance. It is a hybrid created from P. mlokosewitschi x P....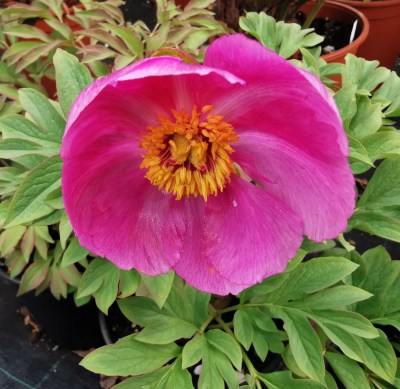 Species peony, height 40-50 cm. Flowers 10 cm in diameter, simple, pink, early flowering. Stems furry when young, later bald. Peony for sunny or semi-shady places, suitable for natural gardens.