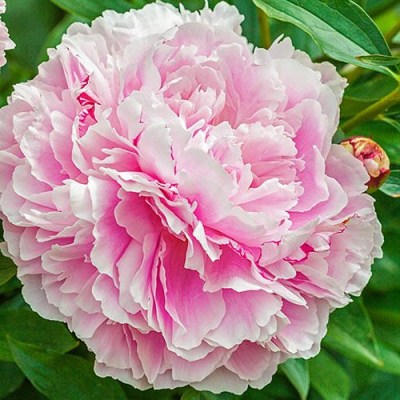 Double, large flower, light pink to blush with white central petals is surrounded by smaller saucer-shaped side flowers so each strong stem makes a bouquet. Very floriferous, flowers strongly scented. Vigorous and charming peony.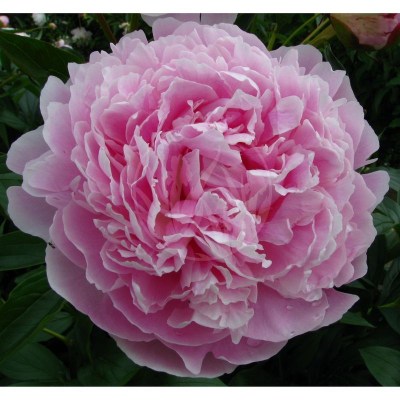 Very large, double, dark rose-pink flowers with a slight red edging in the middle of the flower. A well known variety named for a famous actress, very floriferous, fragrant. Slow grower, many stems, widely used as cut flower. PAEONIA POTTED WE DO NOT SEND BY POST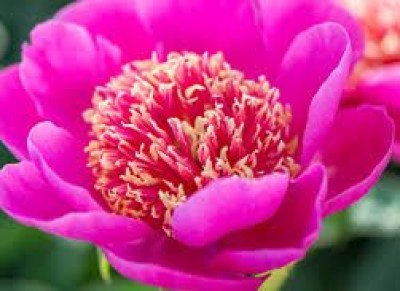 Flowers deep pink, center petaloids cream and pink, etched in peach, Japanese form, with many side buds. Flowers are held above the foliage, great cutflower. Vigorous peony with excellent foliage.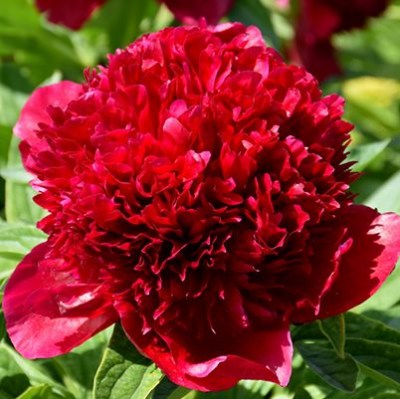 Sensational deep red double flowers. Flowers large (20 cm), perfectly formed. Mild sweet fragrance. The stems are strong and hold the large blooms erect. Excellent foliage. One of the best red coloured peonies, excellent for cutting.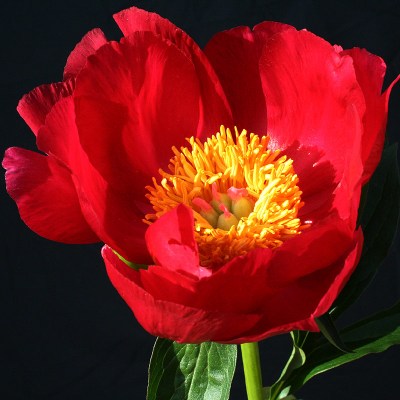 Large, fiery red single flowers and contrasting golden stamens on strong stems come from breeding P. lactiflora x P. officinalis. Superb, rich green foliage on a very vigorous, easy to grow plant. If you have a full sun garden, you need this peony for sure…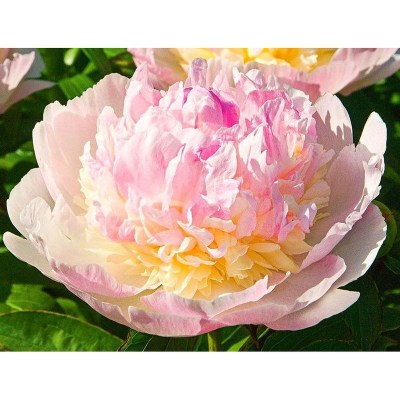 A well shaped creamy white double with raspberry pink over the top. Very pleasant sweet fragrance. Vigorous grower, medium tall with flexing stems. So nice combination of white and pink...a long time customer's favourite. PAEONIA POTTED WE DO NOT SEND BY POST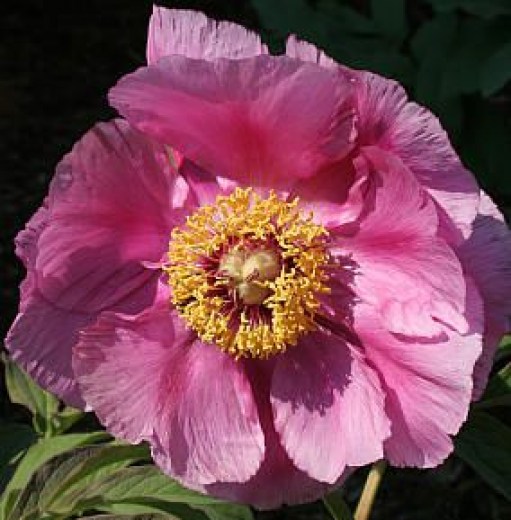 Flowers somewhat cup-shaped, simple, 7 cm across, soft pink. P. mollis belongs to the officinalis group and stands somewhat near P.humilis var. villosa. but origin is unknown. Stems 30-45 cm tall with blue-green foliage, compact growth, very early flowering.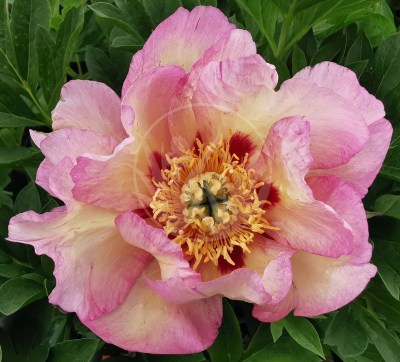 Huge semi-double white flowers with deep lavender to purple flares. The contrast between the purple color of the center of this peony and the pure white petals is magnificent – it is reminiscent of the type found on the Chinese Gansu Mudan (P. rockii hybrids). Robust stems hold the flowers well above the foliage. Beautiful, slightly fragrant flowers. Amazing...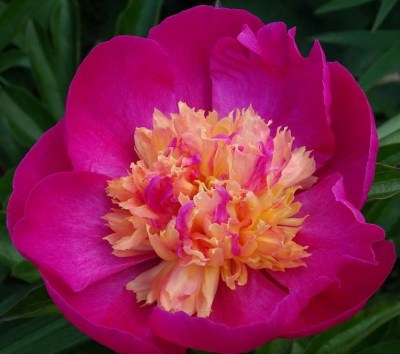 Large, japanese type flowers, pink outer guard petals around yellow staminoids. Flowers fragrant. Fine, vigorous peony...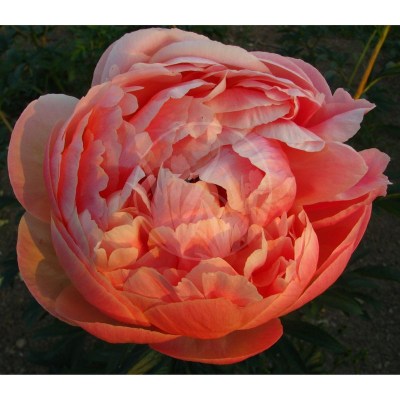 Large, semi-double light salmon-pink (coral) witk relatively few dark yellow stamens in center. Fast growing sort with many thick strong stems, very early flowering, good for cutting, fragrant.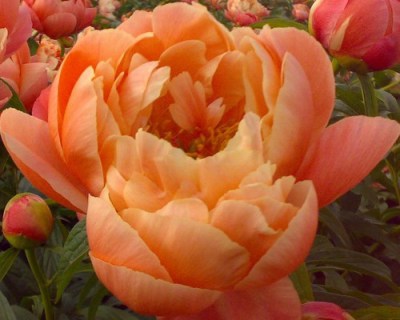 Orange-coral buds open to large semi-double, coral-peach, cup-shaped flowers. Exotic deep coral fades to a softer color on opening. Flowers fragrant. Vigorous grower, thick stems. Sort received many awards, because of unique flower color. Excellent as a cut-flower.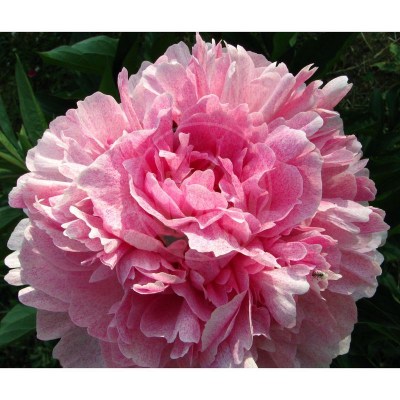 Large double flowers, light pink heavily dotted dark pink. Unique sort with perfectly round finely dotted flowers. Healthy growth, nice foliage, simply a jewel among peonies! Till now very rare new sort, beautiful, recommended!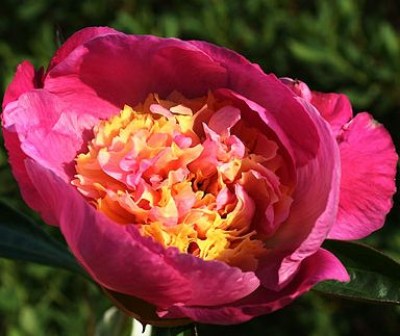 Japanese form of flowers with dark pink guard petals surrounding a center of soft yellow and gentle staminodes. Sweet fragrance. Compact grower, extremely floriferous, stems 70 cm high..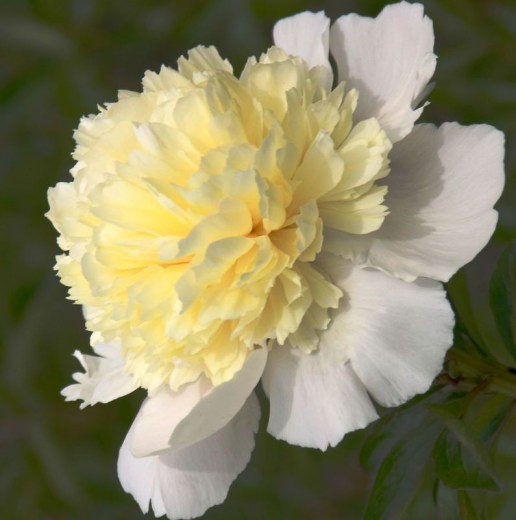 Cream-white or pale-lemon flowers double when opened, later fading to white, yellow centre. Flowers very fragrant. Dark green foliage, good grower, strong stems, very floriferous.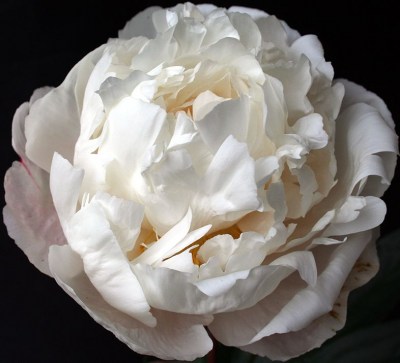 Full double white flowers with the occasional yellow stamen visible in the center of the large blooms. 'Gardenia' is named after the genus to which the flower form is very comparable to. Many sidebuds, providing an optional prolonged blooming season. Flowers delightfully fragrant, suitable to cutting. Dark green and fairly coarse leaflets on thick stems, fine plant habit.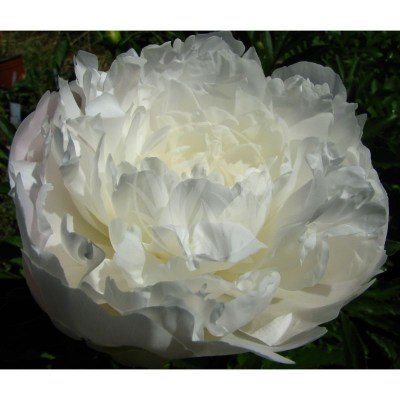 Flowers double, blush white, with a scarlet suffusion deepening to center, opened flowers are of rose shape, very wide and narrow petals intermingled. Very fragrant! Strong stems, very vigorous and floriferous.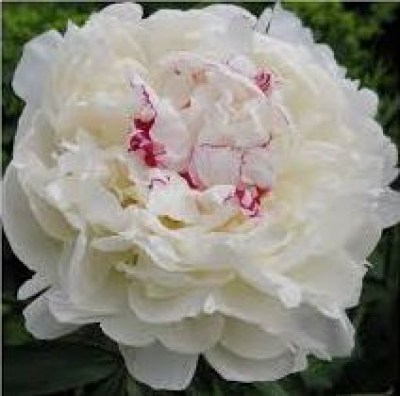 Flowers large, globular, double, blush-white of waxy texture with a faint pink center and very narrow crimson edges to a few petals. Compact, generally incurved flower with the tips of the outer petals recurved from its ball-like center. Fragrance strong but not sweet.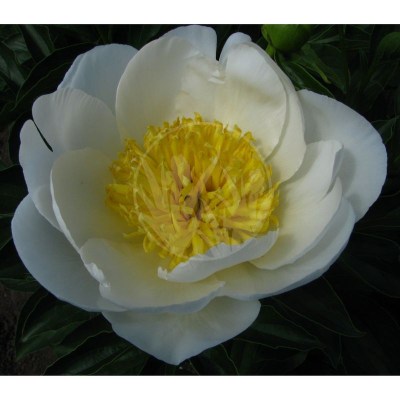 Flowers of japanese type, white, large petals surround a small center of deep yellow staminodes. Good bush habit, thick and strong stems make these sort especially good for cutting.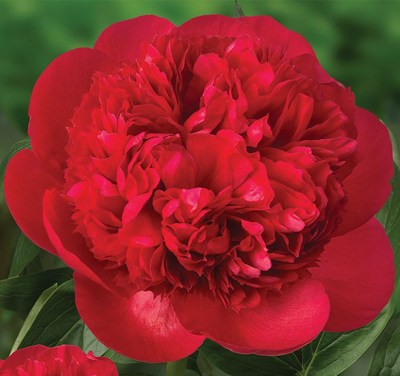 Full double, bomb-shaped flowers of bright carmine red color. Petals tightly packed to the center, which is pushed up in the maturing process resulting in huge and stunning bomb-shaped flowers. No sidebuds. Delicously scented flowers seldom seen amongst true red peony cultivars.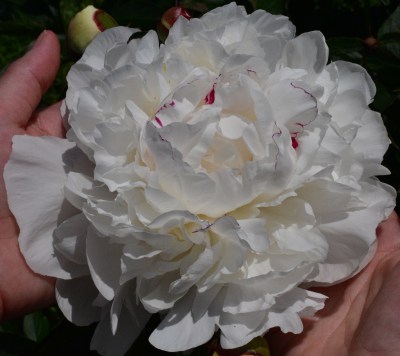 Flowers large, globular, double, pure white with a spot of red on a few central petals. Flowers with delightful fragrance, very floriferous sort. Stems strong, foliage large, dark green.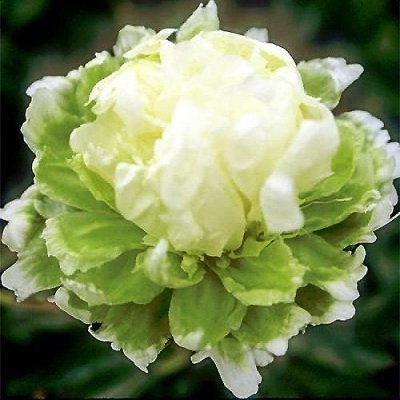 Snowy white topping of frilly petals and petaloides crown this semi-double flowered peony. Underneath lie unusual green guard petals. Flowers slightly fragrant. Very unusual, very rare...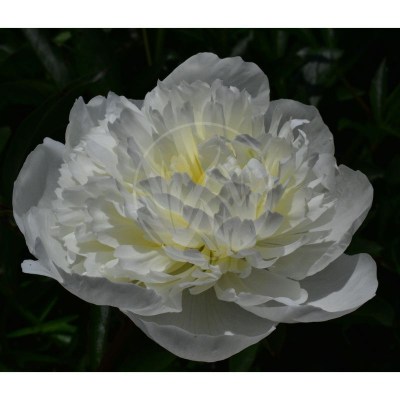 Flowers double, cupped, creamy white, very pleasant, strong sweet fragrance. Very floriferous. Many strong stems, excellent foliage. Old, but still very very popular sort, also good as cut-flower. Its fragrance is so sweeeeet! PAEONIA POTTED WE DO NOT SEND BY POST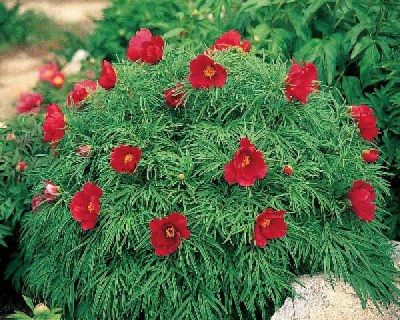 Single red blooms on compact, low ( 40 cm) bushes with finely cut foliage. It belongs to the "Rock Garden Peonies", for their short heights, suitable for the rock gardens or in front positions in your garden. It blooms very early.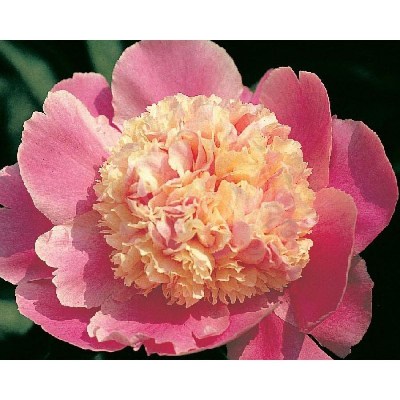 Flower Japanese form, sassy raspberry pink with large vanilla ice cream scoop center. Flowers pleasantly fragrant. Vigorous plant habit and lush foliage, one of the best!