Bareroot Herbaceous Peonies
We send strong roots of flowering size with a minimum of 3-5 buds. Orders all year round, peonies are sent bareroot in the autumn (October, November, December).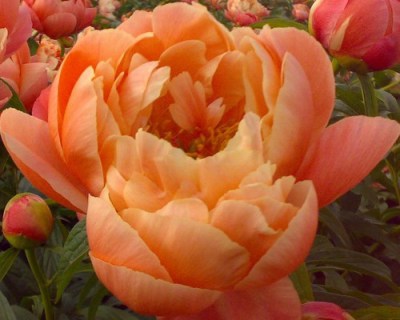 Orange-coral buds open to large semi-double, coral-peach, cup-shaped flowers. Exotic deep coral fades to a softer color on opening. Flowers fragrant. Vigorous grower, thick stems. Sort received many awards, because of unique flower color. Excellent as a cut-flower.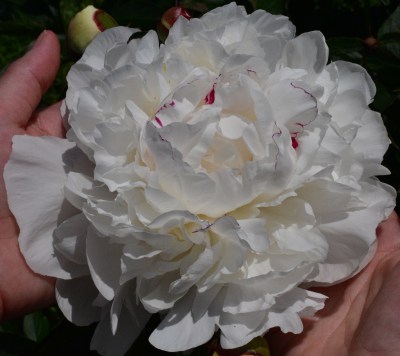 Flowers large, globular, double, pure white with a spot of red on a few central petals. Flowers with delightful fragrance, very floriferous sort. Stems strong, foliage large, dark green.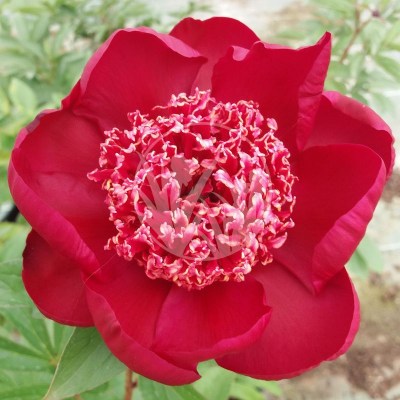 Flowers dark red, simple - japanese type, staminoides sharply incurved, flushed and edged yellow. Dark red stems and dark green leaves. Compact and attractive plant habit, masssive flowering, beauty of the flower color contrast... Very popular sort.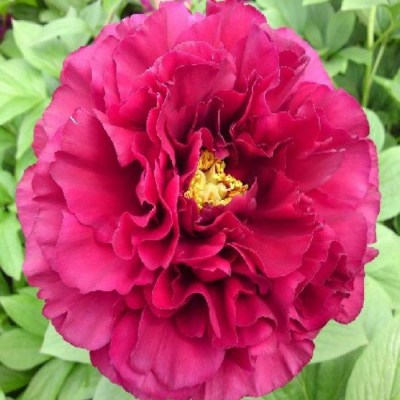 Flowers large, dark velvet red, double, with heavy substance of the petals. Highly prized, in our opinion, this is the best in its class. Flowers lightly fragrant. Strong stems and healthy, dark green foliage. Excellent as a cut-flower. American Peony Society Gold Medal Winner (1997), Award of Landscape Merit Winner (2009). Simply...one of the best!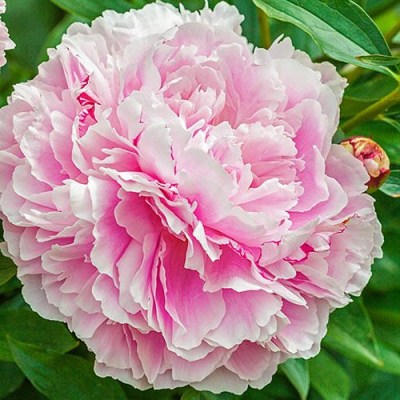 Double, large flower, light pink to blush with white central petals is surrounded by smaller saucer-shaped side flowers so each strong stem makes a bouquet. Very floriferous, flowers strongly scented. Vigorous and charming peony.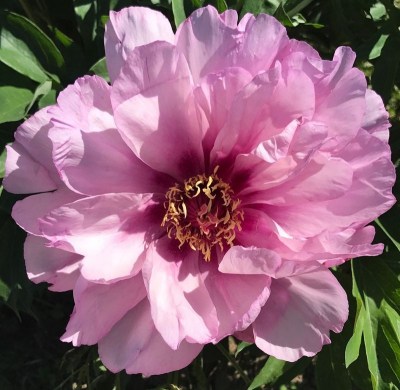 Semi-double to double, very large flowers, lavender pink with darker center. Flowers abundant, situated on top of the dense foliage, slightly scented. Beautiful dark green leaves create superb and compact shrub.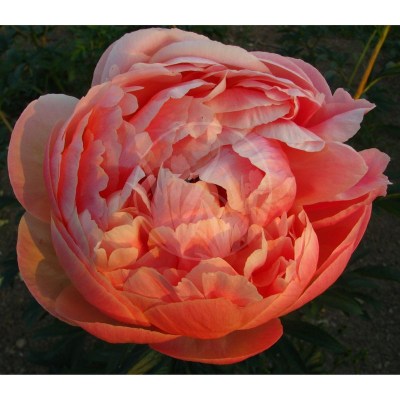 Large, semi-double light salmon-pink (coral) witk relatively few dark yellow stamens in center. Fast growing sort with many thick strong stems, very early flowering, good for cutting, fragrant.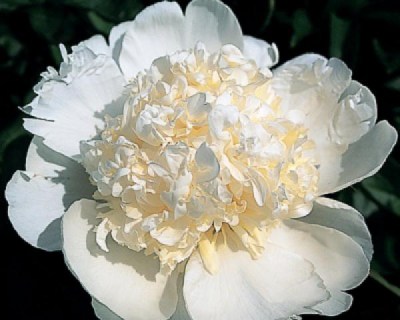 White double bomb with upward curving guard petals. Ball center is formed by white petals with a yellow cast emanating from its base. Dark green foliage, short growth habit. Flowers pleasantly fragrant.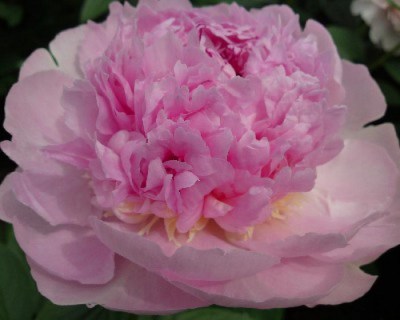 Flowers double, soft cameo-pink with red freckles on the top of the petals, double row of pink guard petals, big full bloom. Normal grower, strong stems, big leaves, disease resistant. Excellent sort, giant flowers (15 cm), pronounced lovely floral fragrance. Charming! PAEONIA POTTED WE DO NOT SEND BY POST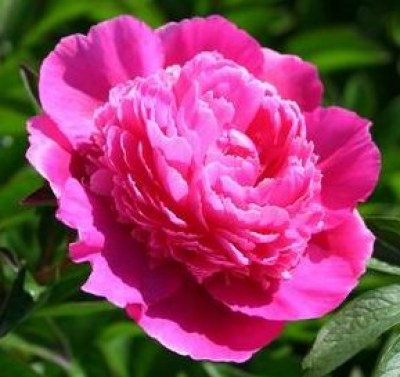 Bright pink japanese-type flowers with wonderful arrangement. Staminoides in the center of the flower are tipped with red. A real eye-catcher, flowers slightly fragrant. A fine peony with strong erect stems.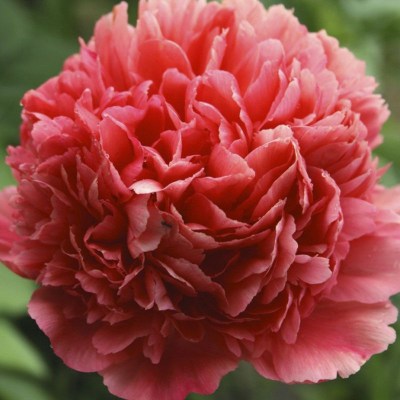 Flowers of bomb type, opens a striking orange pink, passes to light apricot orange. Sweet, spicy fragrance. Flowers, borne singly on 70 cm stems. Bush stoutly erect. Bright avocado color leaflets, veined yellow green. Excellent peony...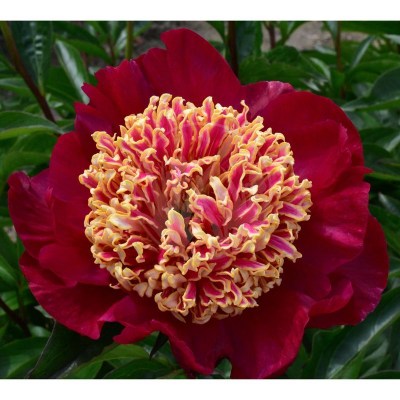 Large bright red petals surround a large center of yellow edged staminodes streaked with red. A very appealing color effect, color holds well. Vigourous and floriferous sort, heat and wind resistant. Great for cutting.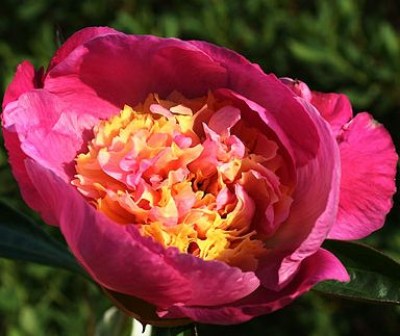 Japanese form of flowers with dark pink guard petals surrounding a center of soft yellow and gentle staminodes. Sweet fragrance. Compact grower, extremely floriferous, stems 70 cm high..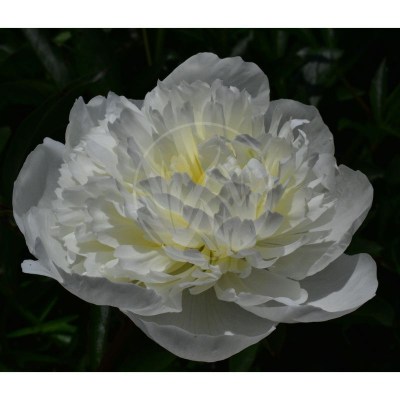 Flowers double, cupped, creamy white, very pleasant, strong sweet fragrance. Very floriferous. Many strong stems, excellent foliage. Old, but still very very popular sort, also good as cut-flower. Its fragrance is so sweeeeet! PAEONIA POTTED WE DO NOT SEND BY POST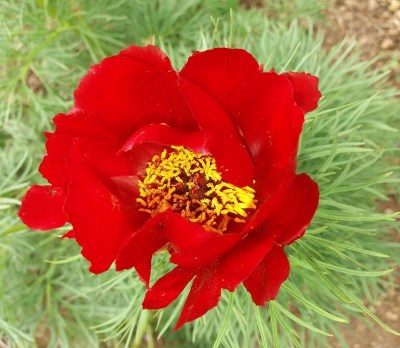 Finely cut leaves, single bright red petals and golden yellow center. Height 30-40 cm. Need very sunny position and well drained soil, excellent for rock gardens. Natural wild species, very rare. Root size 3/5 eye.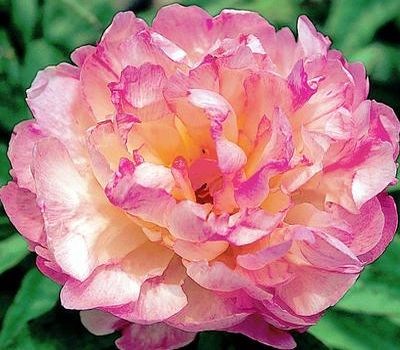 Large, semi-double flower made of a blend of rose and creamy-yellow. The lower part of each petal is creamy-yellow but the upper part is of a vivid pink with raspberry streaking and lightly crumpled margins. Almost delicate picotee effect! Flowers are held upright on strong stems. Elegant peony, unique pattern of the flowers, a favorite for cut flower bouquets.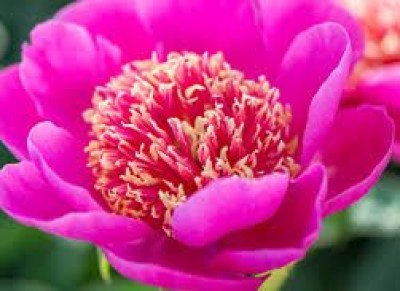 Flowers deep pink, center petaloids cream and pink, etched in peach, Japanese form, with many side buds. Flowers are held above the foliage, great cutflower. Vigorous peony with excellent foliage.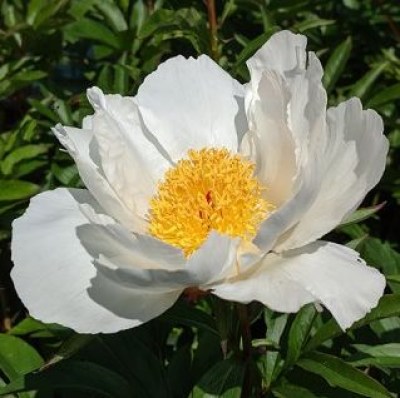 Flowers single, very large, white with two rows of very long, wide, overlapping petals, contrasting broad ring of golden yellow stamens. Tall, very floriferous, strong stems.Perhaps the finest of all single white varieties... available size 2/3 eye, root volume 1 liter.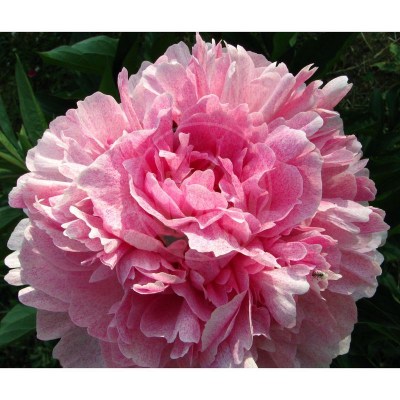 Large double flowers, light pink heavily dotted dark pink. Unique sort with perfectly round finely dotted flowers. Healthy growth, nice foliage, simply a jewel among peonies! Till now very rare new sort, beautiful, recommended!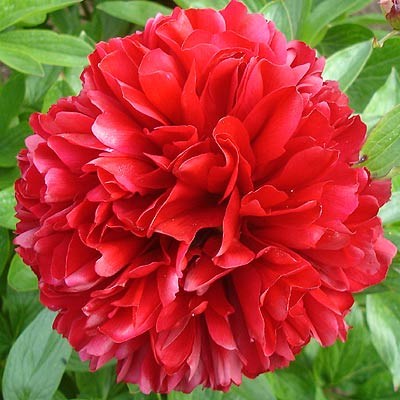 Flowers extremely large, dark, clear crimson red, double, forms a complete ball as the bloom expands to full size. Early blooming with no fuchsia or purple tones. Strong stems, height 80 cm.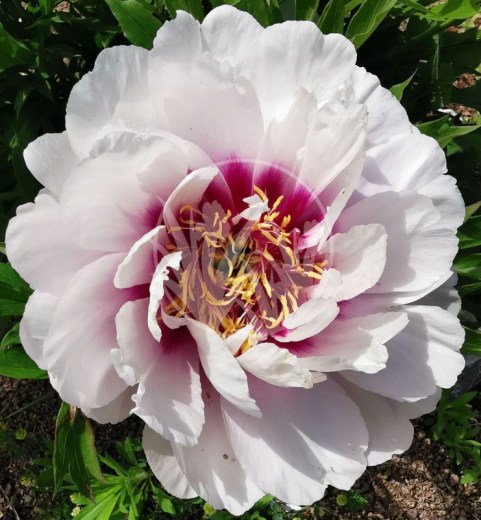 Huge semi-double white flowers with deep lavender to purple flares. The contrast between the purple color of the center of this peony and the pure white petals is magnificent – it is reminiscent of the type found on the Chinese Gansu Mudan (P. rockii hybrids). Robust stems hold the flowers well above the foliage. Beautiful, slightly fragrant flowers. Amazing... PAEONIA POTTED WE DO NOT SEND BY POST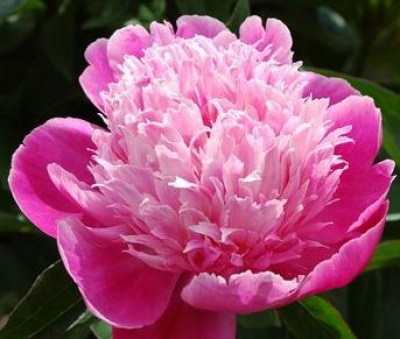 A large light purple japanese form flowers, striking color contrast of darker guard petals surrounding a mound of smaller, lighter center. Strong, tall grower with heavy flowers. Interesting novelty in the world of peonies.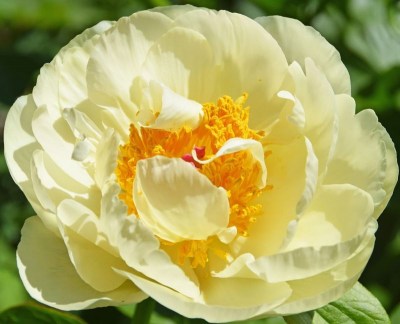 Flowers large, double ball with heavy substance, lemon yellow. Extremely floriferous peony, blooms are held erect due to strong stems, lovely fragrance. Attractive deep green foliage. Beautiful sort, always in high demand.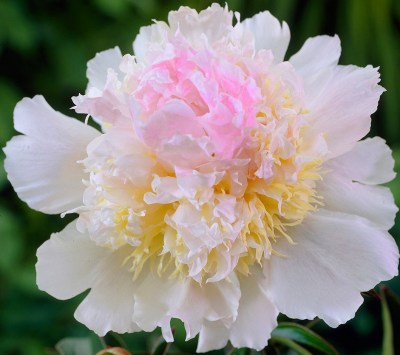 Double flowers, white, wide ivory guard petals surround a large double bomb flower of canary yellow highlighted with light pink petaloids in the center. Light fragrance, good cut flower. Unique white flowers with yellow topping.