Bareroot Herbaceous Peonies
We send strong roots of flowering size with a minimum of 3-5 buds. Orders all year round, peonies are sent bareroot in fall (October, November, December) and early in spring (late February and March).
Click on the photo or plant name to view detailed information.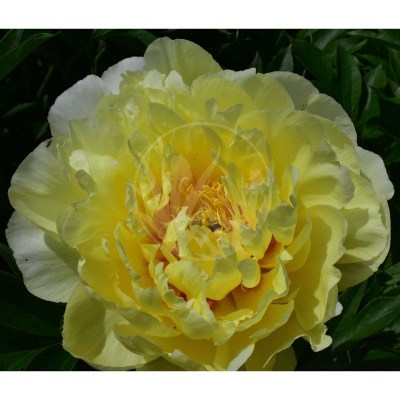 Full double flowers, bright yellow with red flares. Healthy and strong growth, 100% winter-hardy. Lovely lemon fragrance, giant flowers (18 cm)! Recommended for any garden, unique and most popular yellow sort.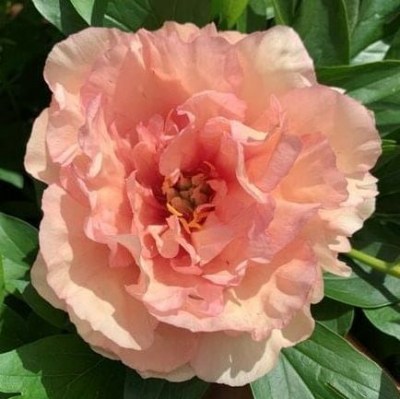 Light salmon in bud, opening to semi-double to full double. Some blooms remain light yellow or apricot, while others become very brilliant in color. It has long stems and good green foliage. Height 70 cm.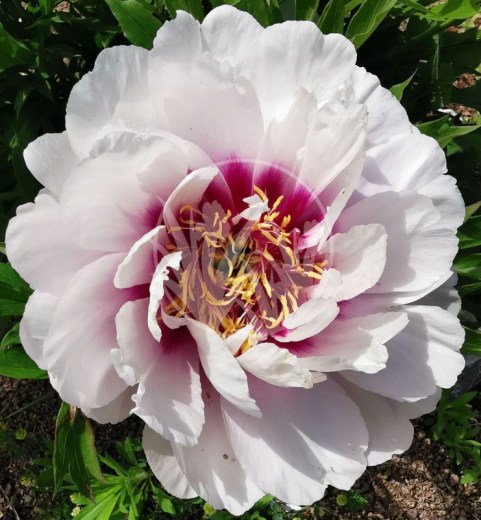 Huge semi-double white flowers with deep lavender to purple flares. The contrast between the purple color of the center of this peony and the pure white petals is magnificent – it is reminiscent of the type found on the Chinese Gansu Mudan (P. rockii hybrids). Robust stems hold the flowers well above the foliage. Beautiful, slightly fragrant flowers. Amazing... PAEONIA POTTED WE DO NOT SEND BY POST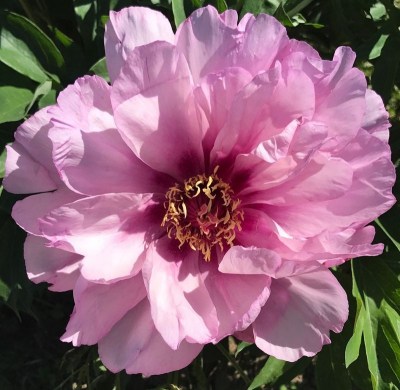 Semi-double to double, very large flowers, lavender pink with darker center. Flowers abundant, situated on top of the dense foliage, slightly scented. Beautiful dark green leaves create superb and compact shrub.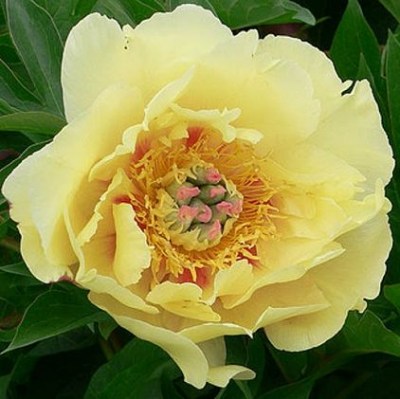 Flowers semi-double to nearly full double, yellow petals, reddish in the centre. Flowers well above the foliage, plants form broad low bush. Flowers fragrant, strong stems, height 70 cm. 100% winter-hardy. Recommended...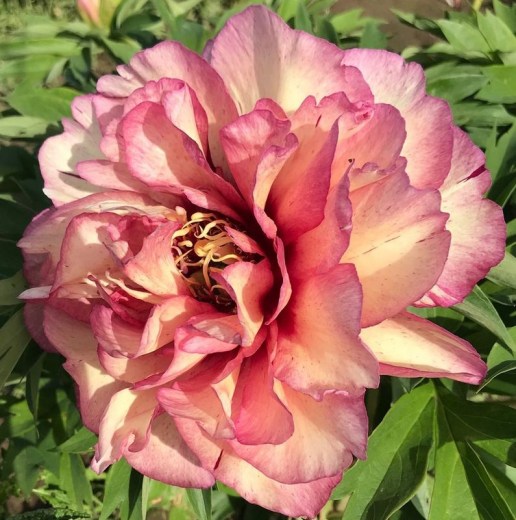 Semi-double to double, large flowers, dark pink at the opening that fades gradually to a cream color on the upper part of the petals whereas the lower part keeps its red-rose coloration. Flowers fragrant. Compact habit, height 90 cm. A spectacular peony!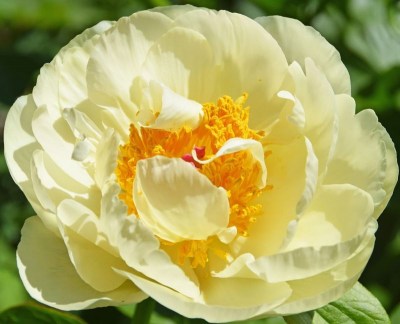 Flowers large, double ball with heavy substance, lemon yellow. Extremely floriferous peony, blooms are held erect due to strong stems, lovely fragrance. Attractive deep green foliage. Beautiful sort, always in high demand.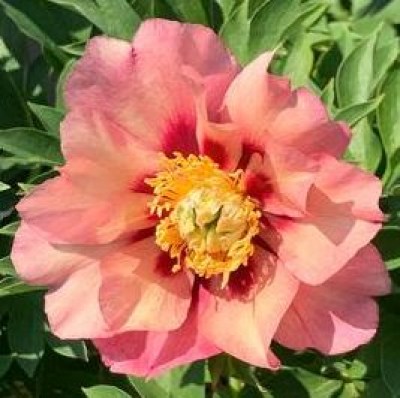 Semi-double flowers of old rose color which intensifies (darkens) with age (unusual color), large flare at base of petals, interesting purplish rose blend at opening. Profuse flowering, lovely dark green leaves. Height 80 cm. Unique sort, always in high demand.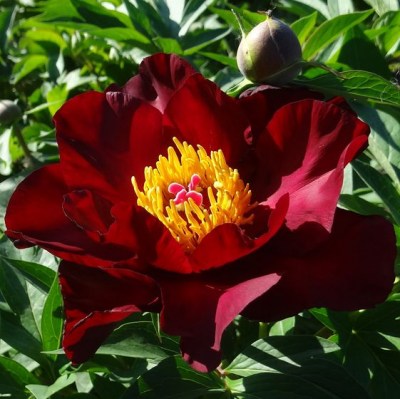 Large, single, bright red flower with golden stamens. Rigid stems carry magnificient flowers well above the lovely dark green leaves. Flowers fragrant. Height 90 cm. Unique and most popular sort, always in high demand.