Bareroot Herbaceous Peonies
We send strong roots of flowering size with a minimum of 3-5 buds. Orders all year round, peonies are sent bareroot in the autumn (October, November, December).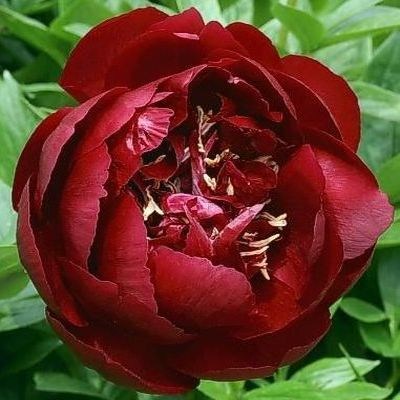 Extremely dark red (almost chocolate-red) semi-double, medium-sized flowers, petals are sprinkled with golden stamens. Striking maroon fall foliage. The very dark color, low plant height, compact habit makes this sort a very special.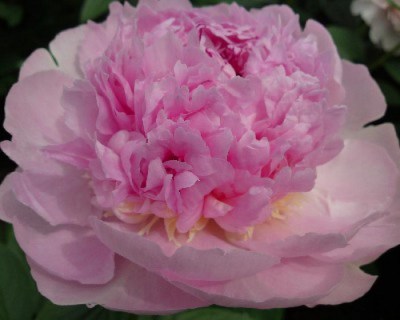 Flowers double, soft cameo-pink with red freckles on the top of the petals, double row of pink guard petals, big full bloom. Normal grower, strong stems, big leaves, disease resistant. Excellent sort, giant flowers (15 cm), pronounced lovely floral fragrance. Charming! PAEONIA POTTED WE DO NOT SEND BY POST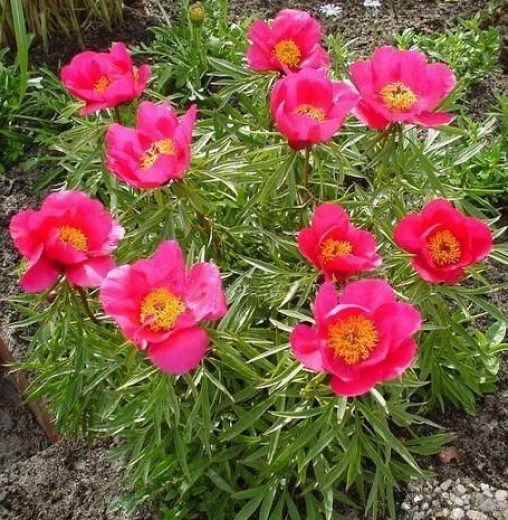 Flowers single, bright scarlet. It is a hybrid between P. tenuifolia and P. lactiflora, the oldest known interspecific hybrid created out of China. Plants are multiflowered, flowers fragrant, sterile. It blooms very early, just a few days before P. tenuifolia. Cut leaf foliage, that even after blooming, makes a wonderful border plant. PAEONIA POTTED WE DO NOT SEND BY POST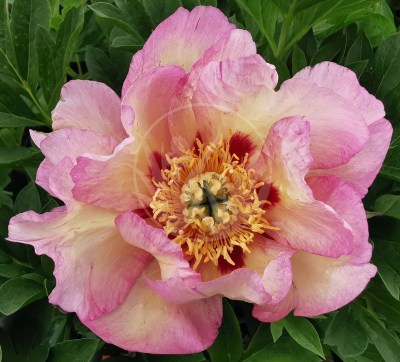 Huge semi-double white flowers with deep lavender to purple flares. The contrast between the purple color of the center of this peony and the pure white petals is magnificent – it is reminiscent of the type found on the Chinese Gansu Mudan (P. rockii hybrids). Robust stems hold the flowers well above the foliage. Beautiful, slightly fragrant flowers. Amazing...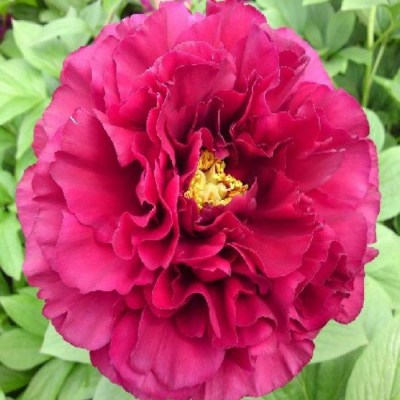 Flowers large, dark velvet red, double, with heavy substance of the petals. Highly prized, in our opinion, this is the best in its class. Flowers lightly fragrant. Strong stems and healthy, dark green foliage. Excellent as a cut-flower. American Peony Society Gold Medal Winner (1997), Award of Landscape Merit Winner (2009). Simply...one of the best!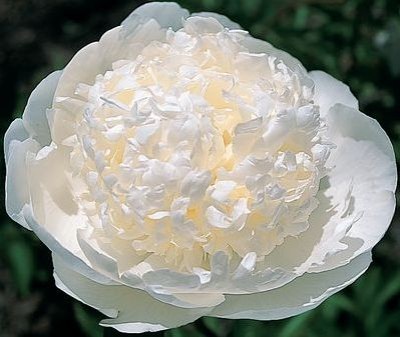 Perfect double white, large flowers (Bomb type), strong stems. Light fragrance, excellent cut flower. Most desirable florist's choice, unique.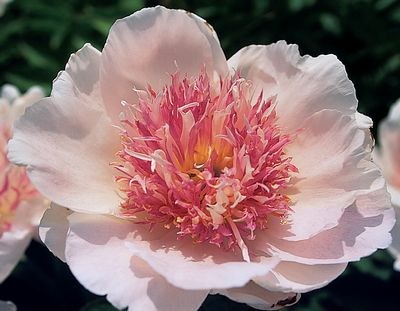 Light pink guard petals surrounding a spectacular center consisting of many staminodes of great contrasting colors in pink, white and purple shades. Fragrant flowers, fine plant habit, the spectacular flowering and the high vigour... a breathtaking peony.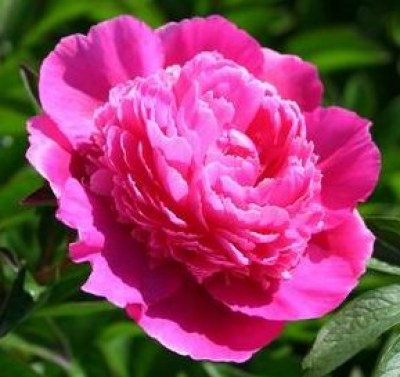 Bright pink japanese-type flowers with wonderful arrangement. Staminoides in the center of the flower are tipped with red. A real eye-catcher, flowers slightly fragrant. A fine peony with strong erect stems.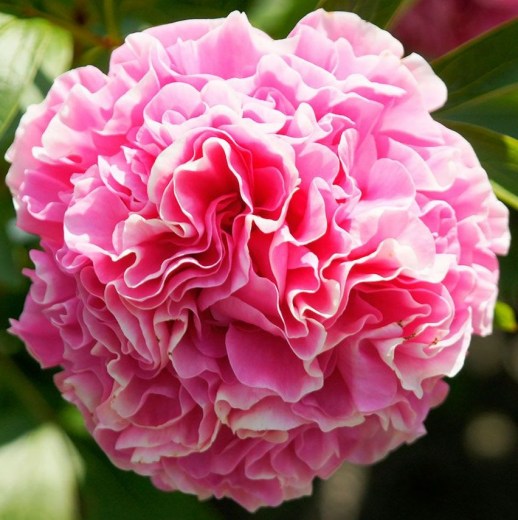 Pretty double vivid rose, very bright flowers. Petals of uniform size give a carnation-like appearance. Wonderful spicy fragrance. One flower per stem, excellent for cutting. Very popular, but rare, seldom offered peony.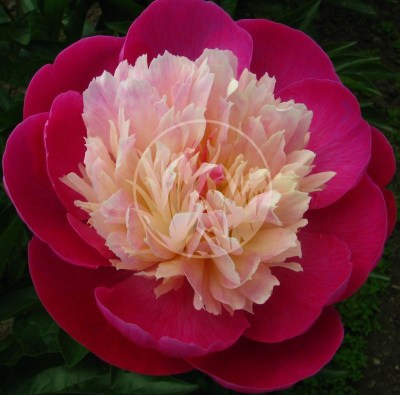 Japanese form flowers to 15 cm wide, rose or cherry outer petals surrounds a large centre of cream petaloids, edged by pink. Very fragrant and long lasting flowers. Well known, outstanding variety.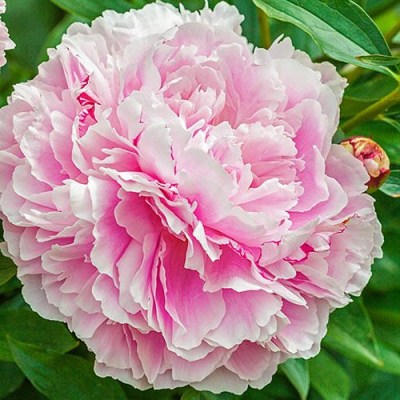 Double, large flower, light pink to blush with white central petals is surrounded by smaller saucer-shaped side flowers so each strong stem makes a bouquet. Very floriferous, flowers strongly scented. Vigorous and charming peony.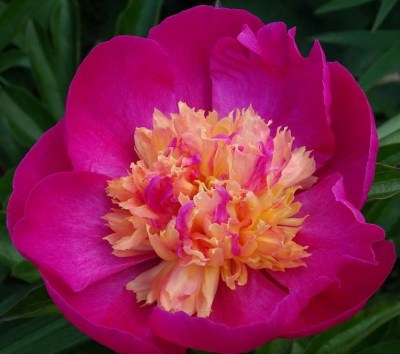 Large, japanese type flowers, pink outer guard petals around yellow staminoids. Flowers fragrant. Fine, vigorous peony...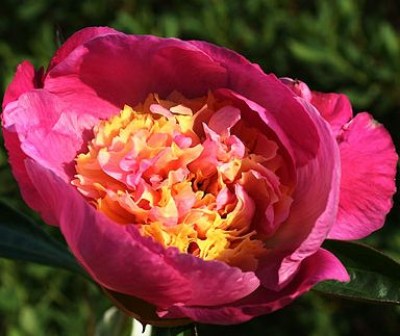 Japanese form of flowers with dark pink guard petals surrounding a center of soft yellow and gentle staminodes. Sweet fragrance. Compact grower, extremely floriferous, stems 70 cm high..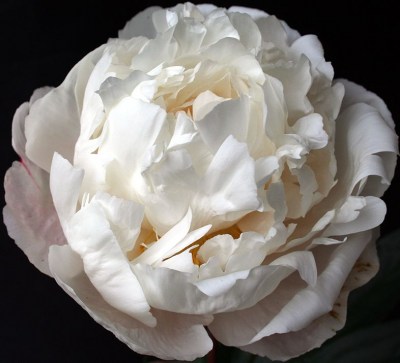 Full double white flowers with the occasional yellow stamen visible in the center of the large blooms. 'Gardenia' is named after the genus to which the flower form is very comparable to. Many sidebuds, providing an optional prolonged blooming season. Flowers delightfully fragrant, suitable to cutting. Dark green and fairly coarse leaflets on thick stems, fine plant habit.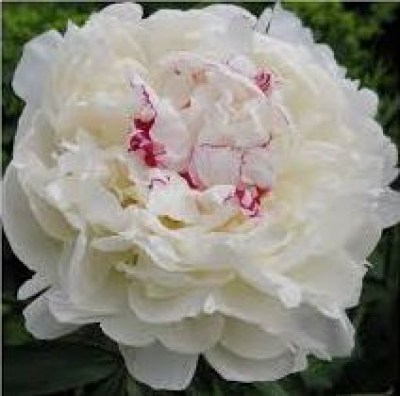 Flowers large, globular, double, blush-white of waxy texture with a faint pink center and very narrow crimson edges to a few petals. Compact, generally incurved flower with the tips of the outer petals recurved from its ball-like center. Fragrance strong but not sweet.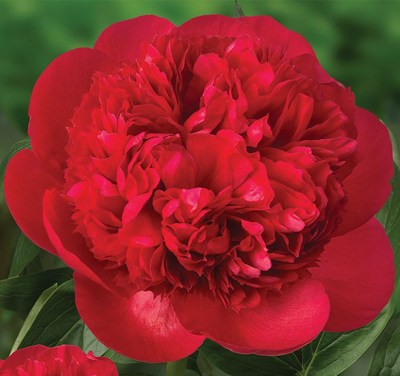 Full double, bomb-shaped flowers of bright carmine red color. Petals tightly packed to the center, which is pushed up in the maturing process resulting in huge and stunning bomb-shaped flowers. No sidebuds. Delicously scented flowers seldom seen amongst true red peony cultivars.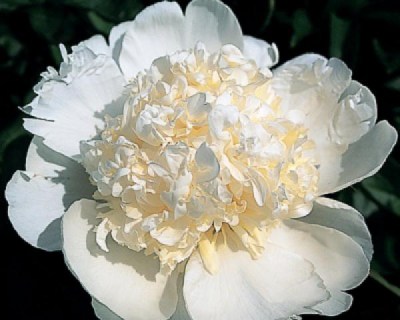 White double bomb with upward curving guard petals. Ball center is formed by white petals with a yellow cast emanating from its base. Dark green foliage, short growth habit. Flowers pleasantly fragrant.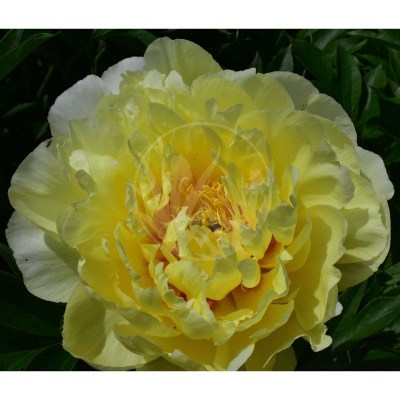 Full double flowers, bright yellow with red flares. Healthy and strong growth, 100% winter-hardy. Lovely lemon fragrance, giant flowers (18 cm)! Recommended for any garden, unique and most popular yellow sort.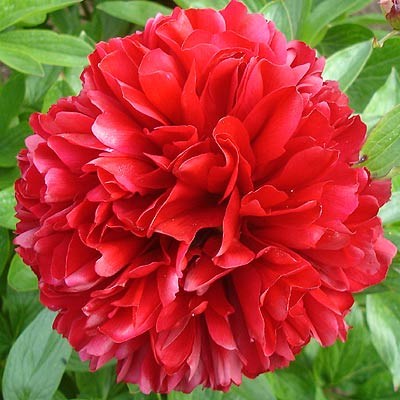 Flowers extremely large, dark, clear crimson red, double, forms a complete ball as the bloom expands to full size. Early blooming with no fuchsia or purple tones. Strong stems, height 80 cm.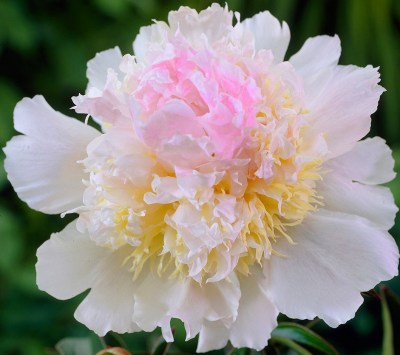 Double flowers, white, wide ivory guard petals surround a large double bomb flower of canary yellow highlighted with light pink petaloids in the center. Light fragrance, good cut flower. Unique white flowers with yellow topping.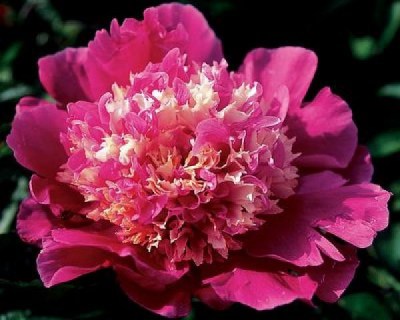 Flower of the Japanese type, very attractive contrasting colors. Fuschia guard petals surround a large center of creamy petaloids with fuschia accents. Fragrant flowers. Height 75 cm. Splendid peony...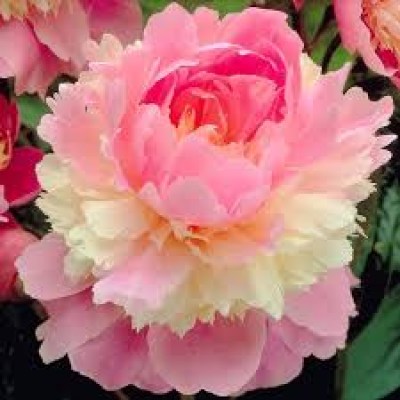 Large (15 cm), double, remarkable flowers are buildt of several levels of small vanilla-cream petals sandwidched between larger strawberry and raspberry colored petals, with a pale yellow color...like a sorbet! Unusual and pretty, with a very nice fragrance which fill your garden. Long lasting flowers, ideal for cutting. PAEONIA POTTED WE DO NOT SEND BY POST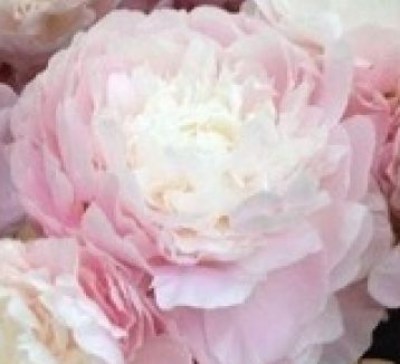 Flowers large, double, blush white flowers, medium high crowned well arranged petals, nice guard petals, unfolds well. Good for cut-flower production, lovely attractive blush color in bouquets. Height 70 cm.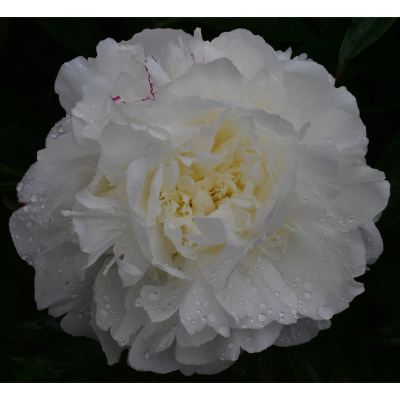 Large white double flowers with a light blush, opening from pink buds. Slight fragrance. Good grower with strong bush and dark green foliage. Excellent for cutting.