Bareroot Herbaceous Peonies
We send strong roots of flowering size with a minimum of 3-5 buds. Orders all year round, peonies are sent bareroot in the autumn (October, November, December).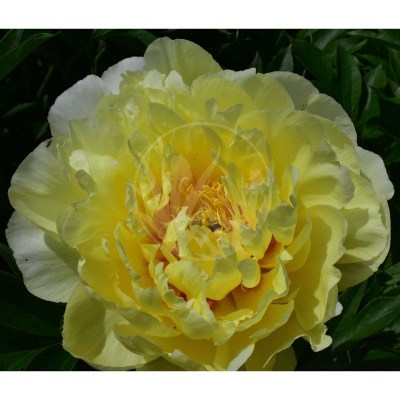 Full double flowers, bright yellow with red flares. Healthy and strong growth, 100% winter-hardy. Lovely lemon fragrance, giant flowers (18 cm)! Recommended for any garden, unique and most popular yellow sort.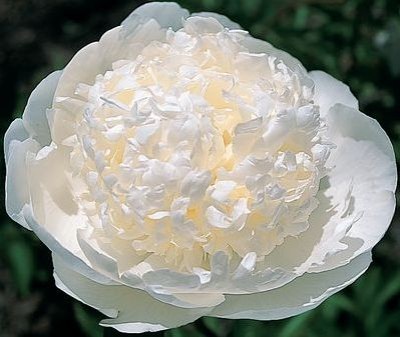 Perfect double white, large flowers (Bomb type), strong stems. Light fragrance, excellent cut flower. Most desirable florist's choice, unique.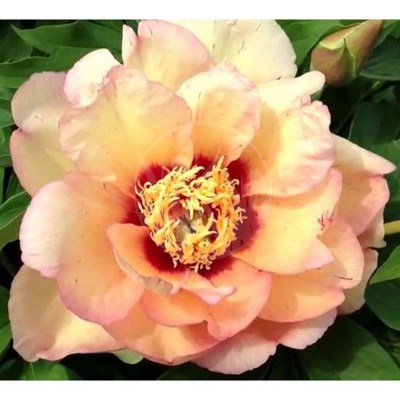 Flowers semi-double, apricot cream with maroon flares and picotee edges. At the opening, the flower has the shape of a rose. Flowers slightly fragrant. Nice foliage, good grower, 100% winter-hardy. Among peonies very unusual flower color, excellent. PAEONIA POTTED WE DO NOT SEND BY POST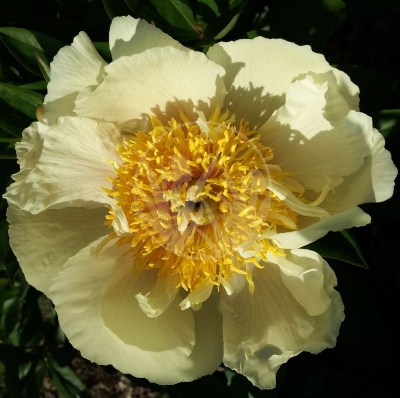 Flowers single, large (13 cm), creamy yellow, crinkled and rounded petals and dark yellow stamens. It is a hybrid of the yellow species P. mlokosewitschii and Mons. Jules Elie. Wonderfully fragrant. Dark green leaflets, reddish stems, low plant habit and high vigour. This very choice variety is one of the earliest flowering peonies, very wanted...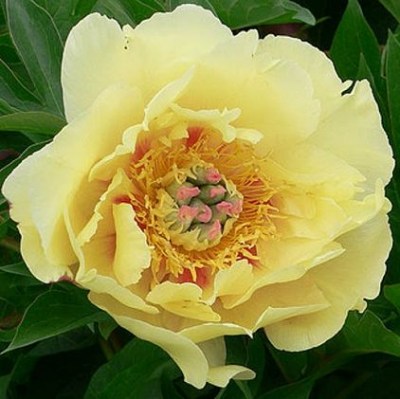 Flowers semi-double to nearly full double, yellow petals, reddish in the centre. Flowers well above the foliage, plants form broad low bush. Flowers fragrant, strong stems, height 70 cm. 100% winter-hardy. Recommended...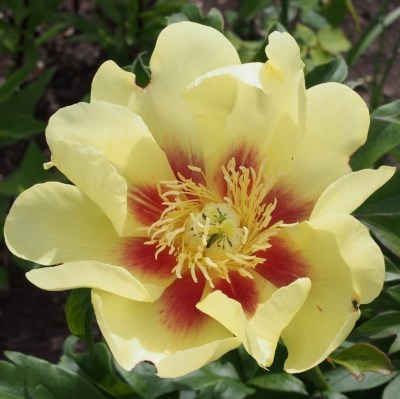 Gorgeous, very large lemon yellow single flowers with a tinge of red at the base are blooming for quite a long time. The foliage provides excellent autumn colour and interest. It has finely cut divided green foliage turning red in spring and autumn on strong stems.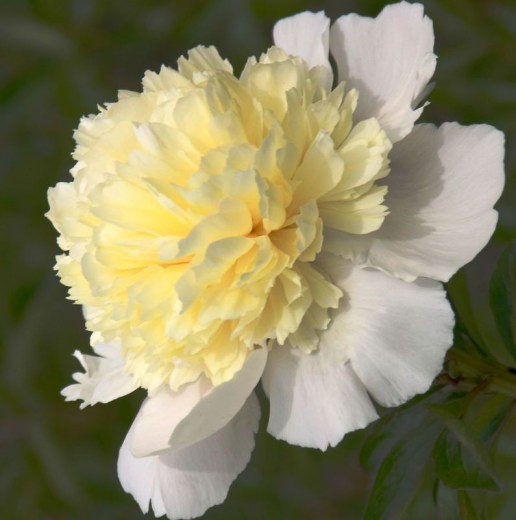 Cream-white or pale-lemon flowers double when opened, later fading to white, yellow centre. Flowers very fragrant. Dark green foliage, good grower, strong stems, very floriferous.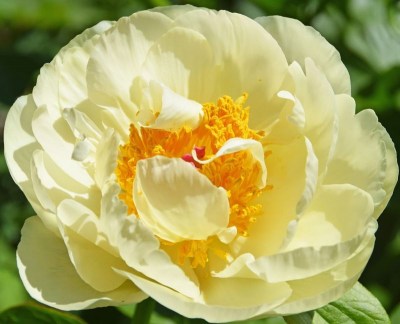 Flowers large, double ball with heavy substance, lemon yellow. Extremely floriferous peony, blooms are held erect due to strong stems, lovely fragrance. Attractive deep green foliage. Beautiful sort, always in high demand.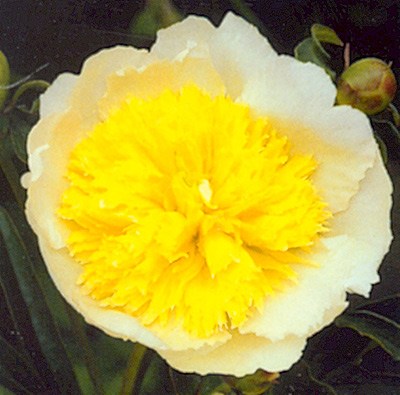 A flattish flower with creamy white, cupped guards, center composed of short, narrow petals of canary-yellow, becoming light with age. Fragrant flowers. Very floriferous peony, good grower.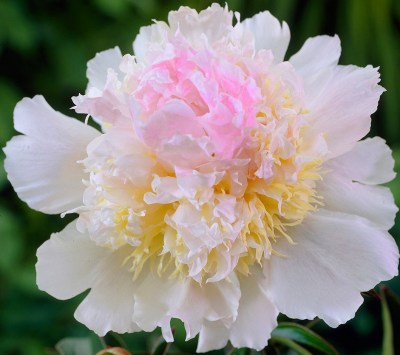 Double flowers, white, wide ivory guard petals surround a large double bomb flower of canary yellow highlighted with light pink petaloids in the center. Light fragrance, good cut flower. Unique white flowers with yellow topping.