Bareroot Herbaceous Peonies
We send strong roots of flowering size with a minimum of 3-5 buds. Orders all year round, peonies are sent bareroot in the autumn (October, November, December).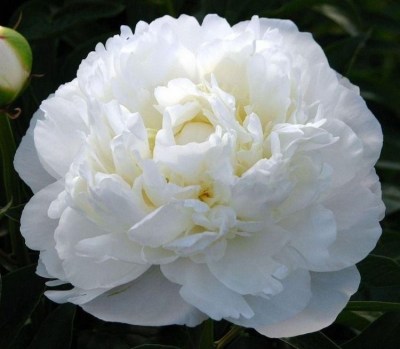 Flowers large, well filled, globular, double, purest white imaginable. Flowers deliciously scented. Stems strong, foliage large, dark green. Amalia Olson is extremely suitable for planting cut flowers as well as for planting in gardens.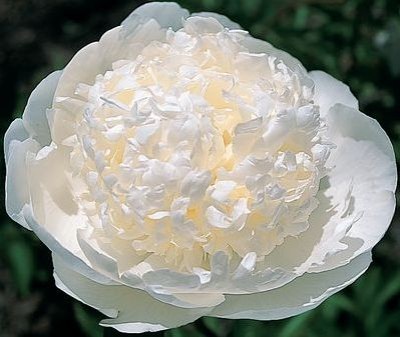 Perfect double white, large flowers (Bomb type), strong stems. Light fragrance, excellent cut flower. Most desirable florist's choice, unique.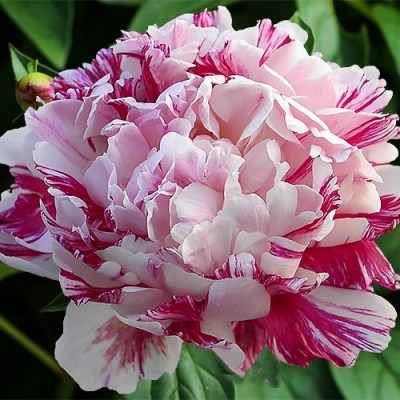 Beautiful double flowers white with red stripes in pleasing combination. Pleasant mild fragrance. A vigorous plant, long strong stems, fine as a cut flower.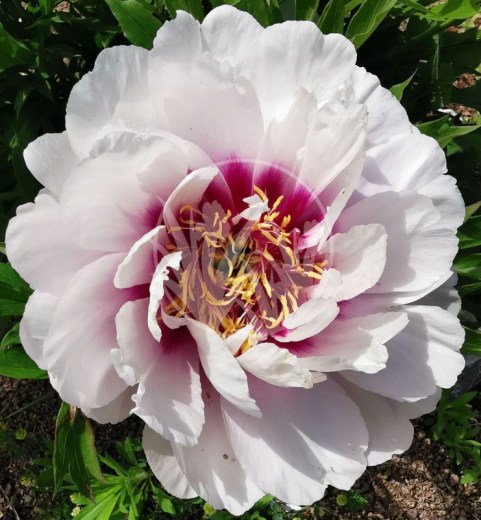 Huge semi-double white flowers with deep lavender to purple flares. The contrast between the purple color of the center of this peony and the pure white petals is magnificent – it is reminiscent of the type found on the Chinese Gansu Mudan (P. rockii hybrids). Robust stems hold the flowers well above the foliage. Beautiful, slightly fragrant flowers. Amazing... PAEONIA POTTED WE DO NOT SEND BY POST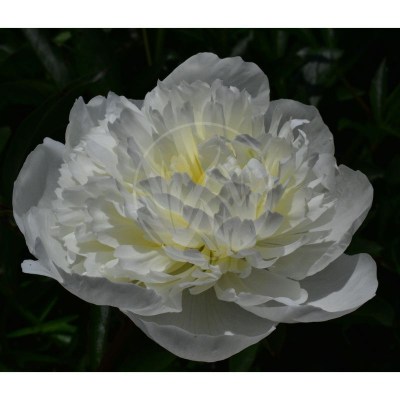 Flowers double, cupped, creamy white, very pleasant, strong sweet fragrance. Very floriferous. Many strong stems, excellent foliage. Old, but still very very popular sort, also good as cut-flower. Its fragrance is so sweeeeet! PAEONIA POTTED WE DO NOT SEND BY POST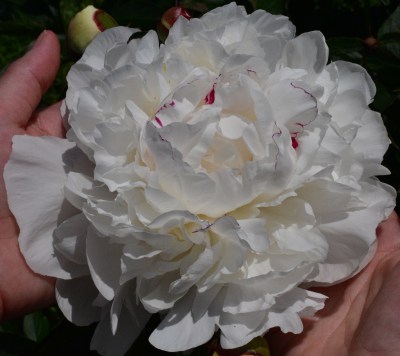 Flowers large, globular, double, pure white with a spot of red on a few central petals. Flowers with delightful fragrance, very floriferous sort. Stems strong, foliage large, dark green.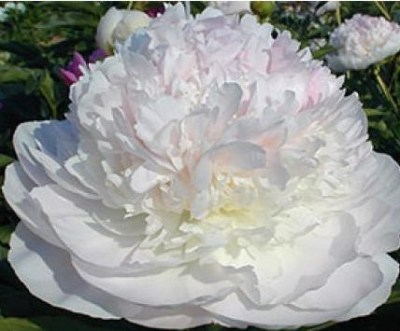 Flowers double, blush white, with a scarlet suffusion deepening to center, opened flowers are of rose shape, very wide and narrow petals intermingled. Very fragrant! Strong stems, very vigorous and floriferous.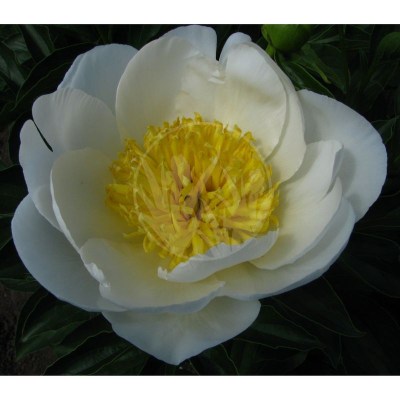 Flowers of japanese type, white, large petals surround a small center of deep yellow staminodes. Good bush habit, thick and strong stems make these sort especially good for cutting.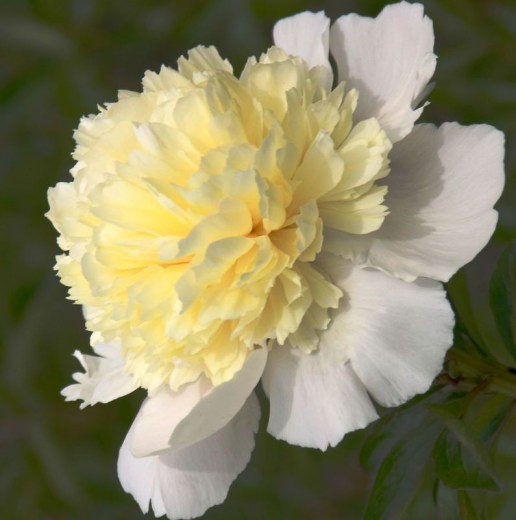 Cream-white or pale-lemon flowers double when opened, later fading to white, yellow centre. Flowers very fragrant. Dark green foliage, good grower, strong stems, very floriferous.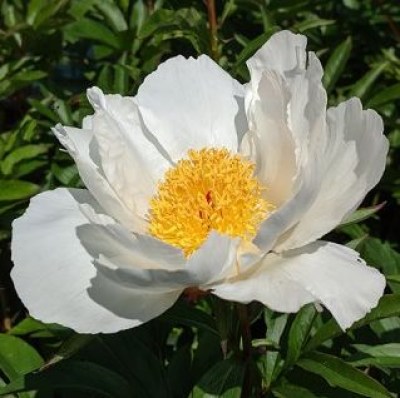 Flowers single, very large, white with two rows of very long, wide, overlapping petals, contrasting broad ring of golden yellow stamens. Tall, very floriferous, strong stems.Perhaps the finest of all single white varieties... available size 2/3 eye, root volume 1 liter.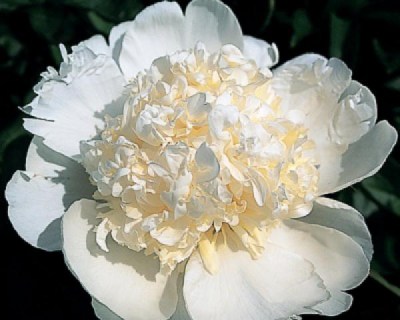 White double bomb with upward curving guard petals. Ball center is formed by white petals with a yellow cast emanating from its base. Dark green foliage, short growth habit. Flowers pleasantly fragrant.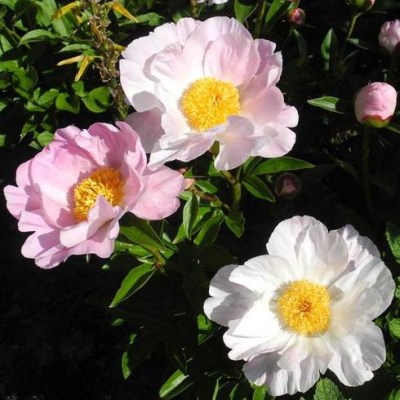 Flowers single, opens pink and fades marble and then white. Delightful flower, heavy amount of bloom covering entire plant, height 70 cm. Root size 2/3 eye.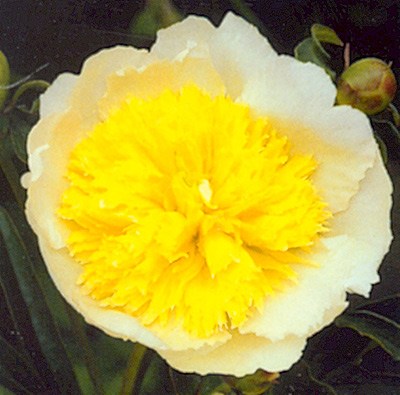 A flattish flower with creamy white, cupped guards, center composed of short, narrow petals of canary-yellow, becoming light with age. Fragrant flowers. Very floriferous peony, good grower.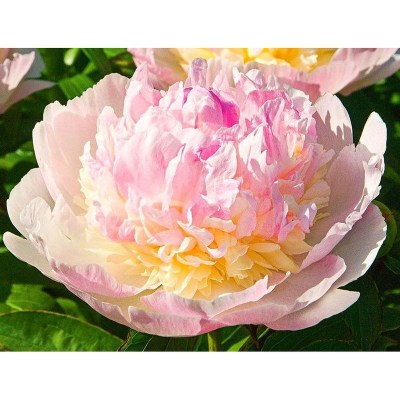 A well shaped creamy white double with raspberry pink over the top. Very pleasant sweet fragrance. Vigorous grower, medium tall with flexing stems. So nice combination of white and pink...a long time customer's favourite. PAEONIA POTTED WE DO NOT SEND BY POST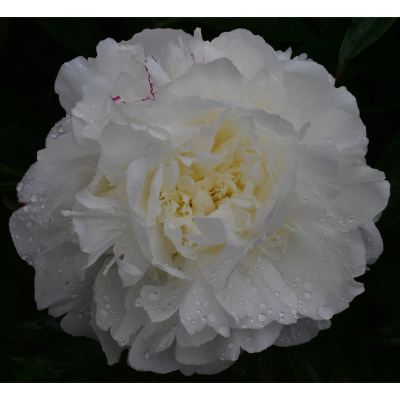 Large white double flowers with a light blush, opening from pink buds. Slight fragrance. Good grower with strong bush and dark green foliage. Excellent for cutting.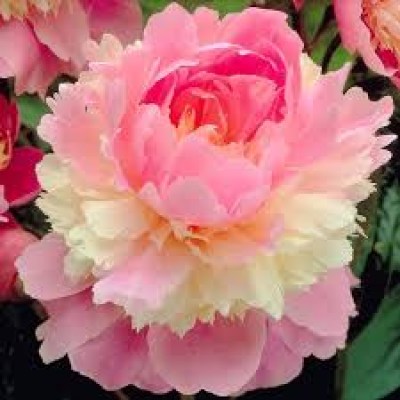 Large (15 cm), double, remarkable flowers are buildt of several levels of small vanilla-cream petals sandwidched between larger strawberry and raspberry colored petals, with a pale yellow color...like a sorbet! Unusual and pretty, with a very nice fragrance which fill your garden. Long lasting flowers, ideal for cutting. PAEONIA POTTED WE DO NOT SEND BY POST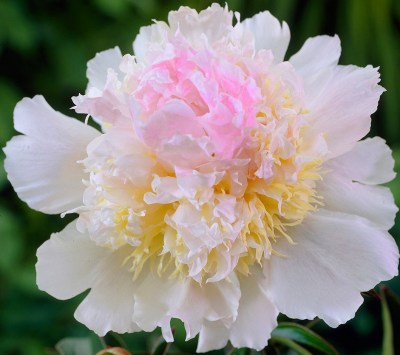 Double flowers, white, wide ivory guard petals surround a large double bomb flower of canary yellow highlighted with light pink petaloids in the center. Light fragrance, good cut flower. Unique white flowers with yellow topping.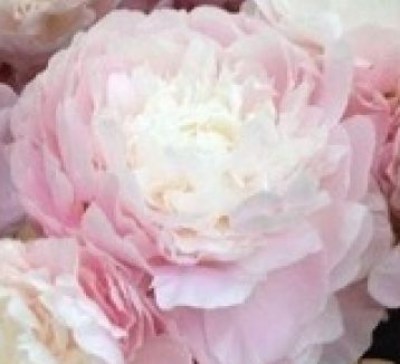 Flowers large, double, blush white flowers, medium high crowned well arranged petals, nice guard petals, unfolds well. Good for cut-flower production, lovely attractive blush color in bouquets. Height 70 cm.