Bareroot Herbaceous Peonies
We send strong roots of flowering size with a minimum of 3-5 buds. Orders all year round, peonies are sent bareroot in the autumn (October, November, December).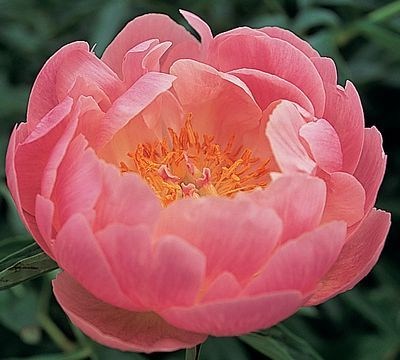 Flowers large, semi-double, coral pink with golden yellow stamens in the centre. Flowers slightly fragrant. Stems strong, dark green foliage. Popular peony due to its unique color of flowers.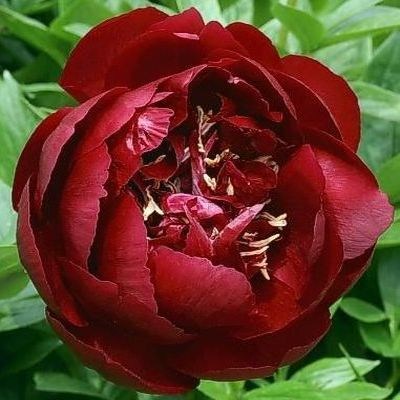 Extremely dark red (almost chocolate-red) semi-double, medium-sized flowers, petals are sprinkled with golden stamens. Striking maroon fall foliage. The very dark color, low plant height, compact habit makes this sort a...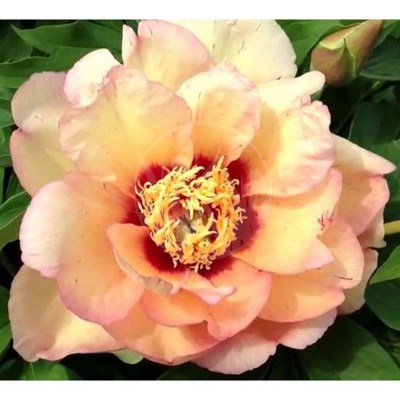 Flowers semi-double, apricot cream with maroon flares and picotee edges. At the opening, the flower has the shape of a rose. Flowers slightly fragrant. Nice foliage, good grower, 100% winter-hardy. Among peonies very...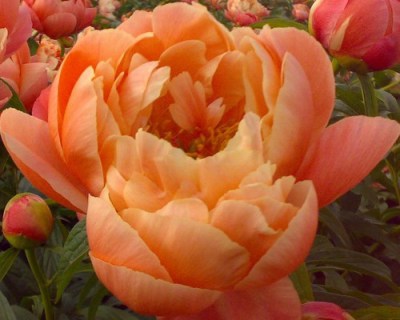 Orange-coral buds open to large semi-double, coral-peach, cup-shaped flowers. Exotic deep coral fades to a softer color on opening. Flowers fragrant. Vigorous grower, thick stems. Sort received many awards, because of...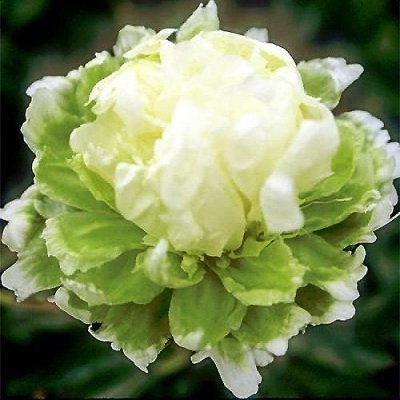 Snowy white topping of frilly petals and petaloides crown this semi-double flowered peony. Underneath lie unusual green guard petals. Flowers slightly fragrant. Very unusual, very rare...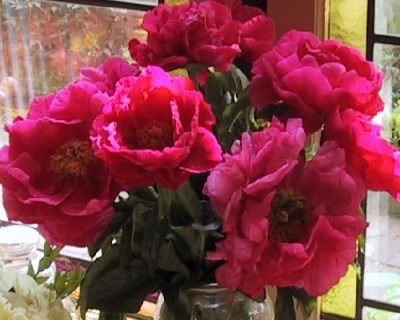 Deep pink semi-double waxy textured, softly glowing blooms. Excellent plant habit, strong stems and dark green foliage. Very cute flowers, healthy growth.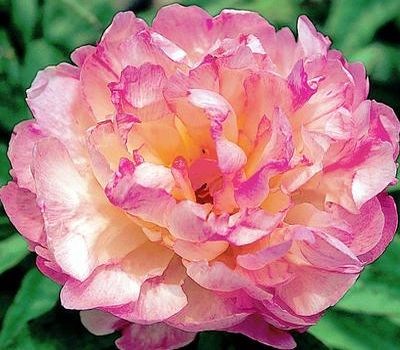 Large, semi-double flower made of a blend of rose and creamy-yellow. The lower part of each petal is creamy-yellow but the upper part is of a vivid pink with raspberry streaking and lightly crumpled margins. Almost...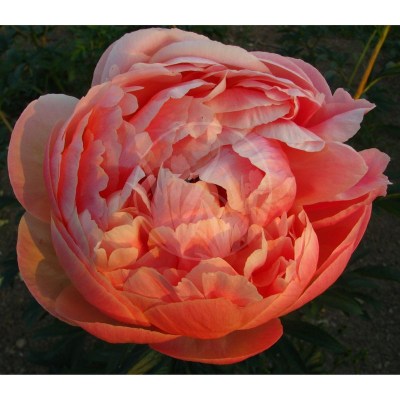 Large, semi-double light salmon-pink (coral) witk relatively few dark yellow stamens in center. Fast growing sort with many thick strong stems, very early flowering, good for cutting, fragrant.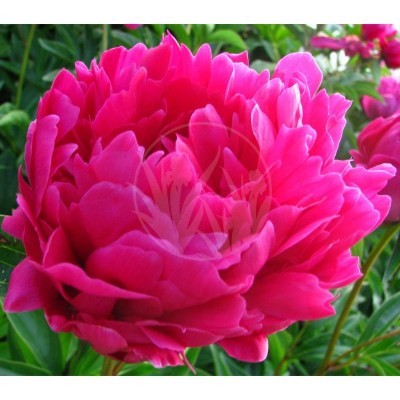 Semi-double rosa red flowers. Slight fragrance. Normal grower, fine foliage. Old sort growed by our grandmothers... Suitable to natural gardens, good in combination with perennials.