Bareroot Herbaceous Peonies
We send strong roots of flowering size with a minimum of 3-5 buds. Orders all year round, peonies are sent bareroot in the autumn (October, November, December).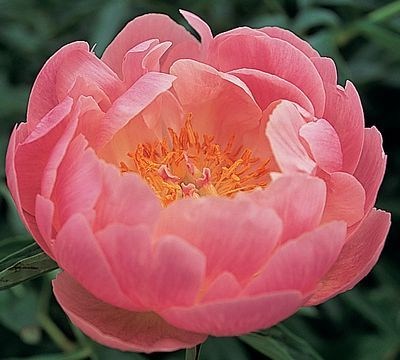 Flowers large, semi-double, coral pink with golden yellow stamens in the centre. Flowers slightly fragrant. Stems strong, dark green foliage. Popular peony due to its unique color of flowers.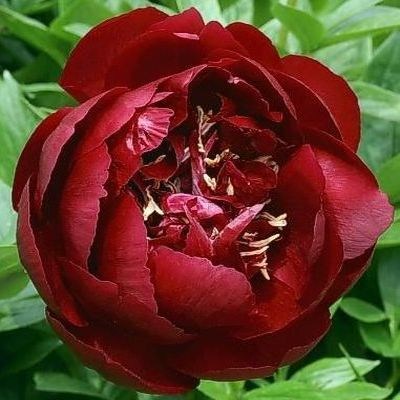 Extremely dark red (almost chocolate-red) semi-double, medium-sized flowers, petals are sprinkled with golden stamens. Striking maroon fall foliage. The very dark color, low plant height, compact habit makes this sort a very special.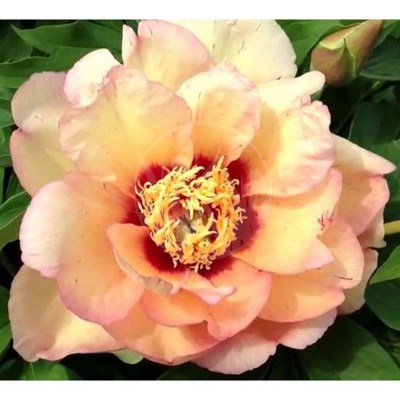 Flowers semi-double, apricot cream with maroon flares and picotee edges. At the opening, the flower has the shape of a rose. Flowers slightly fragrant. Nice foliage, good grower, 100% winter-hardy. Among peonies very unusual flower color, excellent. PAEONIA POTTED WE DO NOT SEND BY POST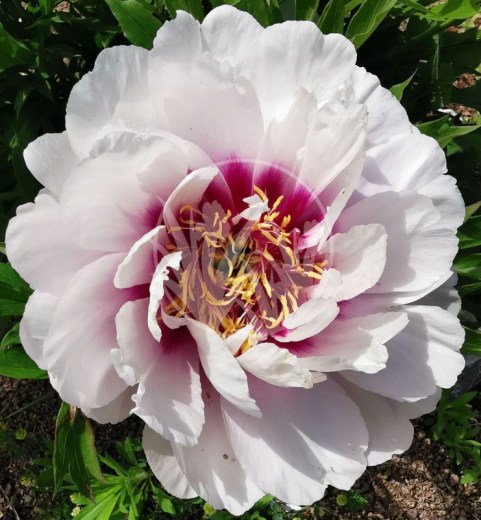 Huge semi-double white flowers with deep lavender to purple flares. The contrast between the purple color of the center of this peony and the pure white petals is magnificent – it is reminiscent of the type found on the Chinese Gansu Mudan (P. rockii hybrids). Robust stems hold the flowers well above the foliage. Beautiful, slightly fragrant flowers. Amazing... PAEONIA POTTED WE DO NOT SEND BY POST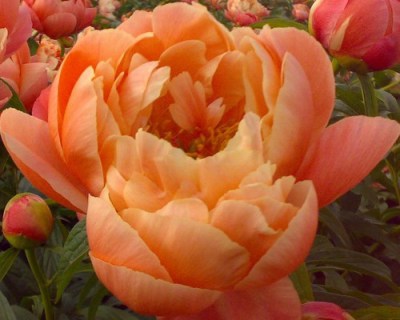 Orange-coral buds open to large semi-double, coral-peach, cup-shaped flowers. Exotic deep coral fades to a softer color on opening. Flowers fragrant. Vigorous grower, thick stems. Sort received many awards, because of unique flower color. Excellent as a cut-flower.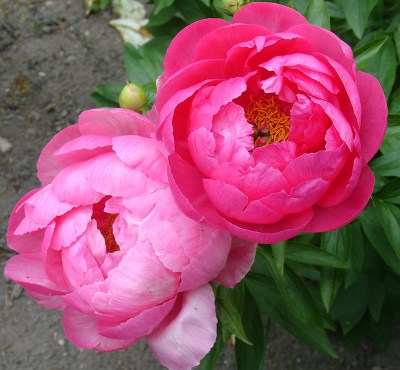 Semi-double, very large, deep pink to cherry red, strongly cupped petals, forming almost closed ball. Flowers fragrant. Very strong, erect stems, no sidebuds. Great cut flower with lots of flowers. Their pink colour fade off as the flower ages, resulting in many different shades of pink at one plant. Fine sort...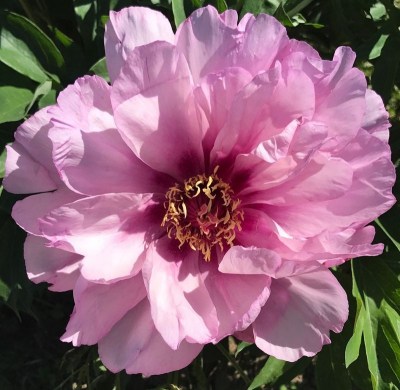 Semi-double to double, very large flowers, lavender pink with darker center. Flowers abundant, situated on top of the dense foliage, slightly scented. Beautiful dark green leaves create superb and compact shrub.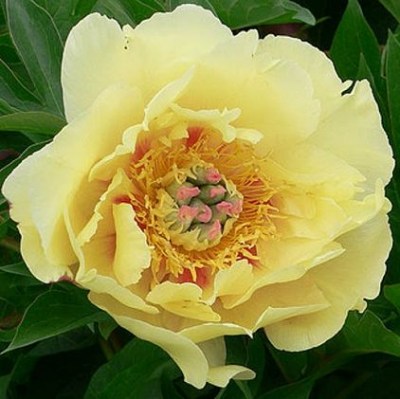 Flowers semi-double to nearly full double, yellow petals, reddish in the centre. Flowers well above the foliage, plants form broad low bush. Flowers fragrant, strong stems, height 70 cm. 100% winter-hardy. Recommended...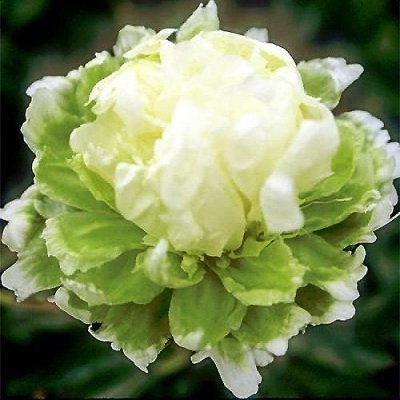 Snowy white topping of frilly petals and petaloides crown this semi-double flowered peony. Underneath lie unusual green guard petals. Flowers slightly fragrant. Very unusual, very rare...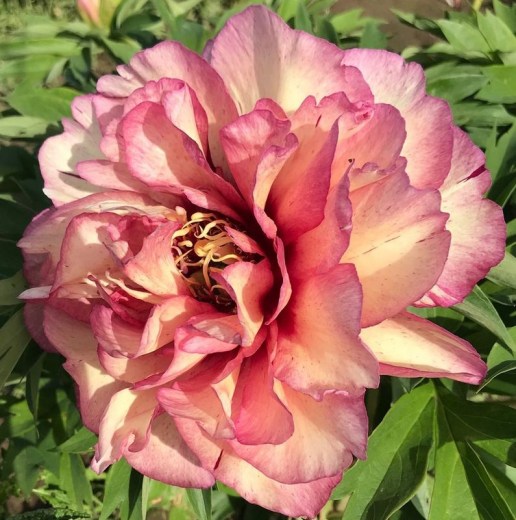 Semi-double to double, large flowers, dark pink at the opening that fades gradually to a cream color on the upper part of the petals whereas the lower part keeps its red-rose coloration. Flowers fragrant. Compact habit, height 90 cm. A spectacular peony!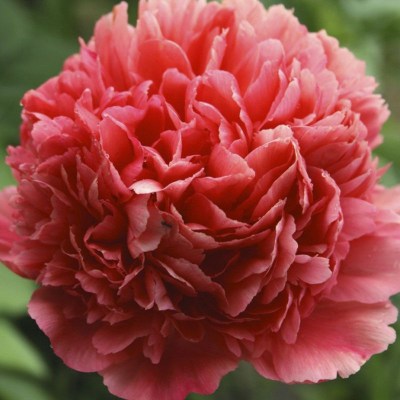 Flowers of bomb type, opens a striking orange pink, passes to light apricot orange. Sweet, spicy fragrance. Flowers, borne singly on 70 cm stems. Bush stoutly erect. Bright avocado color leaflets, veined yellow green. Excellent peony...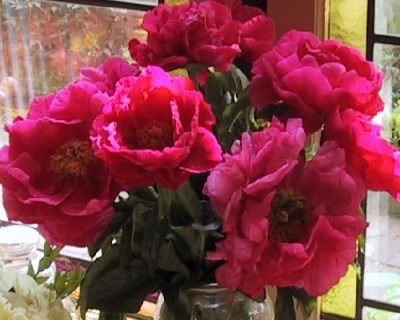 Deep pink semi-double waxy textured, softly glowing blooms. Excellent plant habit, strong stems and dark green foliage. Very cute flowers, healthy growth.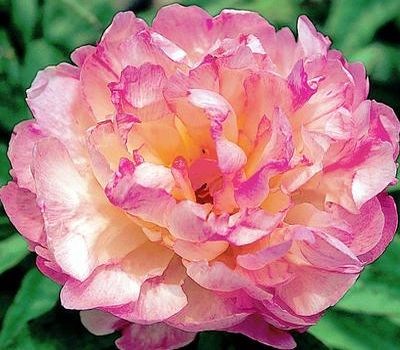 Large, semi-double flower made of a blend of rose and creamy-yellow. The lower part of each petal is creamy-yellow but the upper part is of a vivid pink with raspberry streaking and lightly crumpled margins. Almost delicate picotee effect! Flowers are held upright on strong stems. Elegant peony, unique pattern of the flowers, a favorite for cut flower bouquets.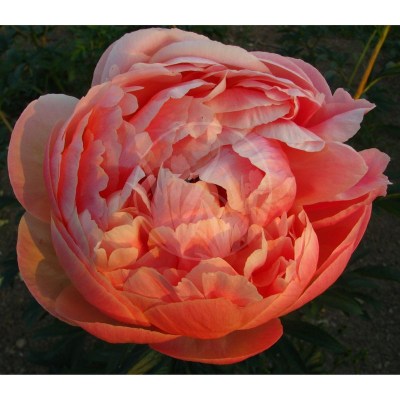 Large, semi-double light salmon-pink (coral) witk relatively few dark yellow stamens in center. Fast growing sort with many thick strong stems, very early flowering, good for cutting, fragrant.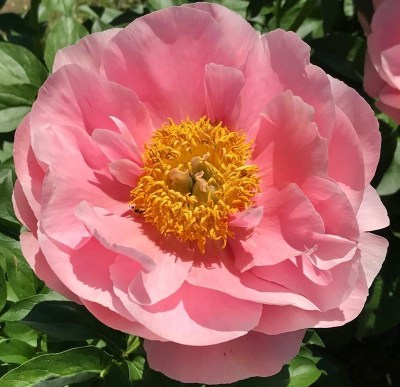 Flowers semi-double of a spectacular salmon-pink shade, mildly fragrant. Especially in sunlight, a mystical play of colours will unfold and absorbs all attention. Nice dark green, glossy foliage, compact bush. It is one of the most popular peonies. Rarely offered, always in high demand, unique and excellent peony!