Bareroot Herbaceous Peonies
We send strong roots of flowering size with a minimum of 3-5 buds. Orders all year round, peonies are sent bareroot in the autumn (October, November, December).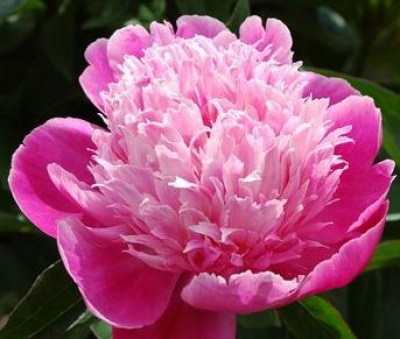 A large light purple japanese form flowers, striking color contrast of darker guard petals surrounding a mound of smaller, lighter center. Strong, tall grower with heavy flowers. Interesting novelty in the world of peonies.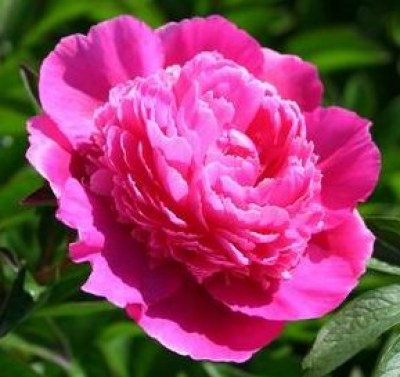 Bright pink japanese-type flowers with wonderful arrangement. Staminoides in the center of the flower are tipped with red. A real eye-catcher, flowers slightly fragrant. A fine peony with strong erect stems.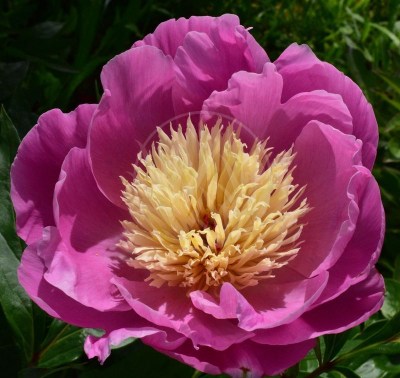 Large, japanese-type flowers, pink outer petals surround a center of creamy staminodes. Flowers fragrant, long flowering time. A very popular peony.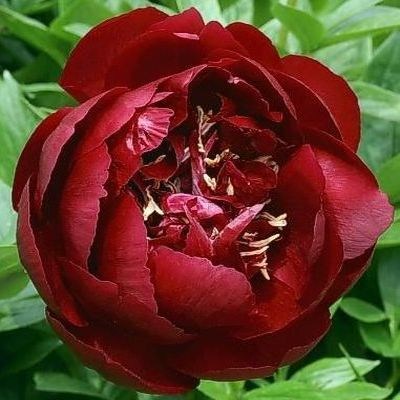 Extremely dark red (almost chocolate-red) semi-double, medium-sized flowers, petals are sprinkled with golden stamens. Striking maroon fall foliage. The very dark color, low plant height, compact habit makes this sort a very special.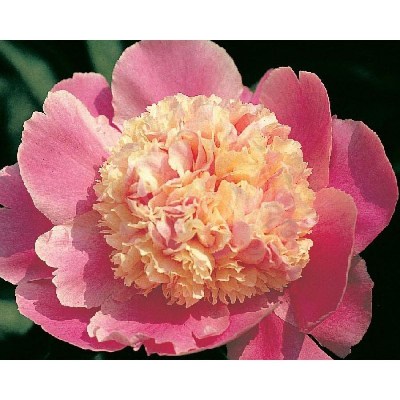 Flower Japanese form, sassy raspberry pink with large vanilla ice cream scoop center. Flowers pleasantly fragrant. Vigorous plant habit and lush foliage, one of the best!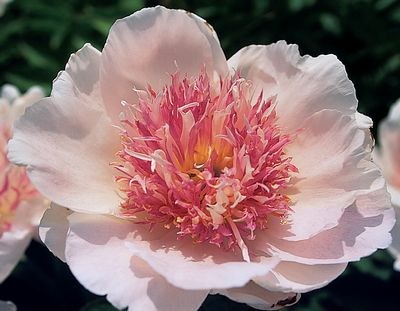 Light pink guard petals surrounding a spectacular center consisting of many staminodes of great contrasting colors in pink, white and purple shades. Fragrant flowers, fine plant habit, the spectacular flowering and the high vigour... a breathtaking peony.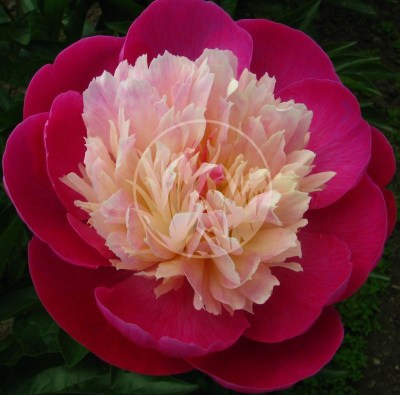 Japanese form flowers to 15 cm wide, rose or cherry outer petals surrounds a large centre of cream petaloids, edged by pink. Very fragrant and long lasting flowers. Well known, outstanding variety.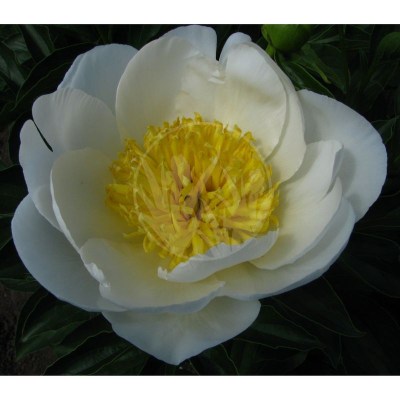 Flowers of japanese type, white, large petals surround a small center of deep yellow staminodes. Good bush habit, thick and strong stems make these sort especially good for cutting.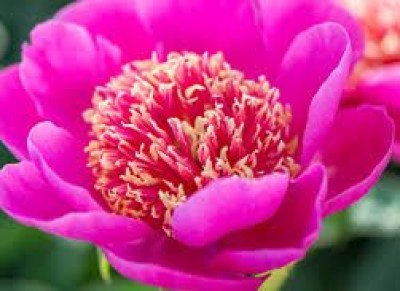 Flowers deep pink, center petaloids cream and pink, etched in peach, Japanese form, with many side buds. Flowers are held above the foliage, great cutflower. Vigorous peony with excellent foliage.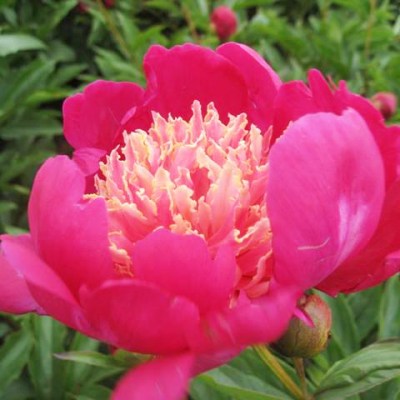 Flowers of japanese type, red with rose and yellow center, very floriferous. Excellent grower, prodigious flower production, long lived and dependable peony, suitable to any garden.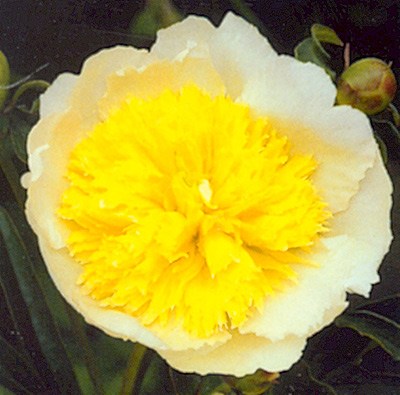 A flattish flower with creamy white, cupped guards, center composed of short, narrow petals of canary-yellow, becoming light with age. Fragrant flowers. Very floriferous peony, good grower.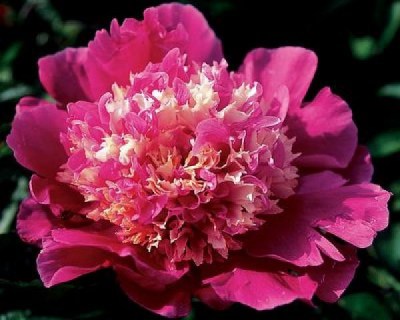 Flower of the Japanese type, very attractive contrasting colors. Fuschia guard petals surround a large center of creamy petaloids with fuschia accents. Fragrant flowers. Height 75 cm. Splendid peony...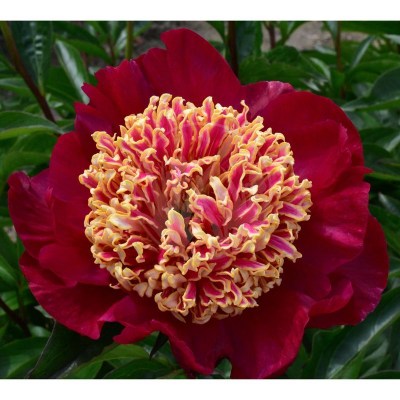 Large bright red petals surround a large center of yellow edged staminodes streaked with red. A very appealing color effect, color holds well. Vigourous and floriferous sort, heat and wind resistant. Great for cutting.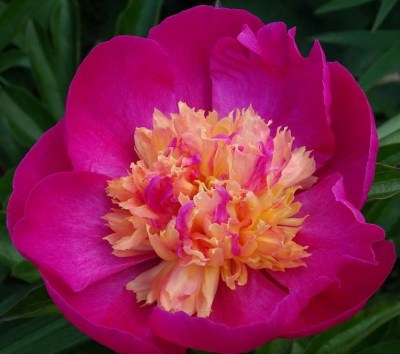 Large, japanese type flowers, pink outer guard petals around yellow staminoids. Flowers fragrant. Fine, vigorous peony...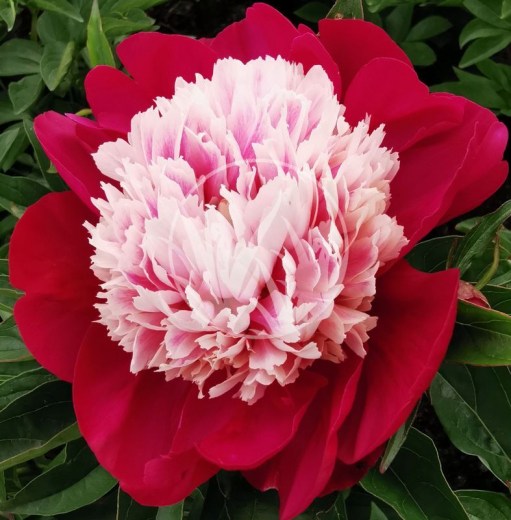 Japanese-type flowers with dark pink to raspberry red guard petals surrounding the full centre of ivory white staminodes. A mature plant forms a compact bush producing many long flowering flower stems. Most deliciously scenting flowers. Always in high demand...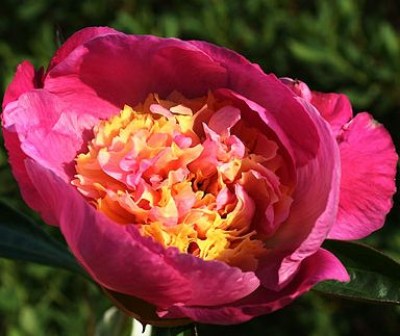 Japanese form of flowers with dark pink guard petals surrounding a center of soft yellow and gentle staminodes. Sweet fragrance. Compact grower, extremely floriferous, stems 70 cm high..