Bareroot Peonies
We send strong tubers of flowering size with a minimum of 3-5 buds. Orders all year round, the tubers are sent bareroot in the autumn (October).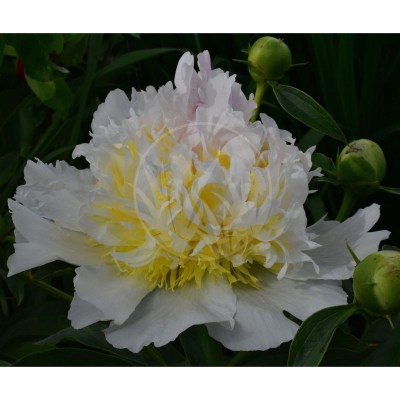 Double flowers, white, wide ivory guard petals surround a large double bomb flower of canary yellow highlighted with light pink petaloids in the center. Light fragrance, good cut flower. Unique white flowers with yellow...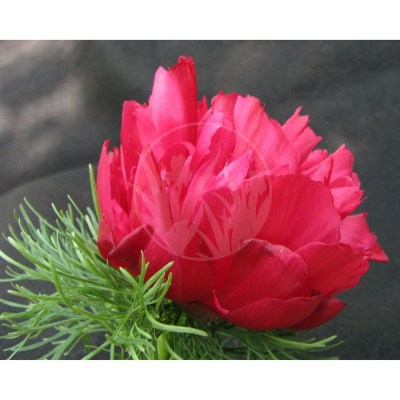 Splendid, brilliant glowing crimson red double flower. Finely cut leaves, normal grower. Need very sunny position and well drained soil. Natural wild species, very rare.
Large bright red petals surround a large center of yellow edged staminodes streaked with red. A very appealing color effect, color holds well. Vigourous and floriferous sort, heat and wind resistant. Great for cutting.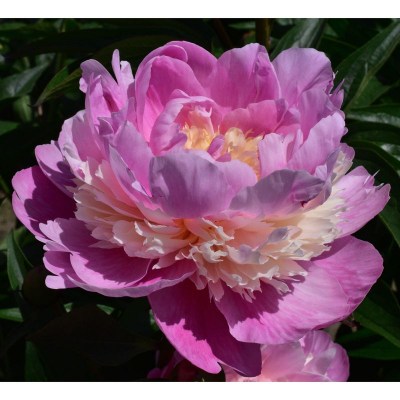 Large (15 cm), double, remarkable flowers are buildt of several levels of small vanilla-cream petals sandwidched between larger strawberry and raspberry colored petals, with a pale yellow color...like a sorbet! Unusual...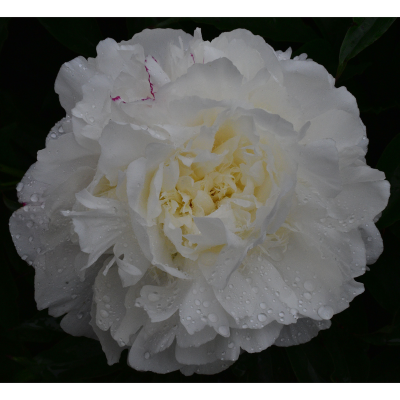 Large white double flowers with a light blush, opening from pink buds. Slight fragrance. Good grower with strong bush and dark green foliage. Excellent for cutting.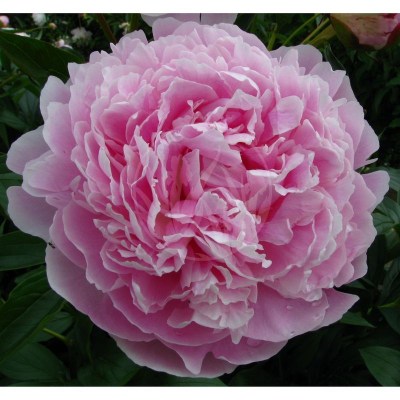 Very large, double, dark rose-pink flowers with a slight red edging in the middle of the flower. A well known variety named for a famous actress, very floriferous, fragrant. Slow grower, many stems, widely used as cut...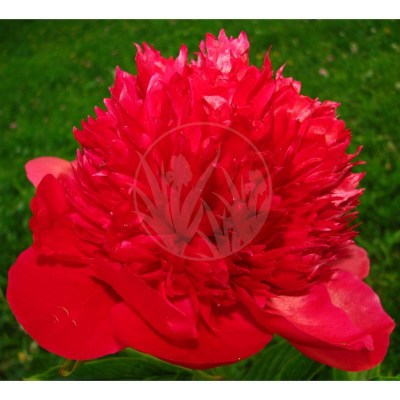 Sensational deep red double flowers. Flowers large (20 cm), perfectly formed. Mild sweet fragrance. The stems are strong and hold the large blooms erect. Excellent foliage. One of the best red coloured peonies,...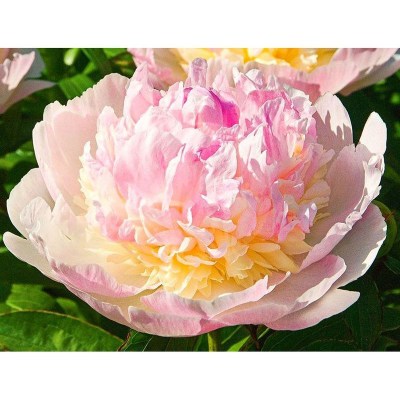 A well shaped creamy white double with raspberry pink over the top. Very pleasant sweet fragrance. Vigorous grower, medium tall with flexing stems. So nice combination of white and pink...a long time customer's...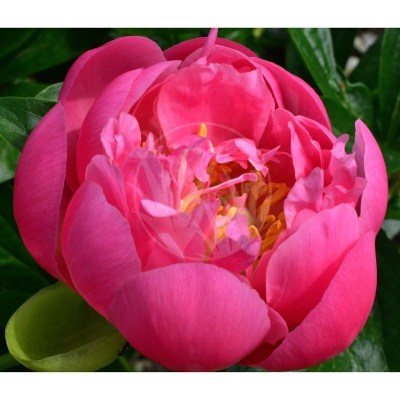 Large, semi-double light salmon-pink (coral) witk relatively few dark yellow stamens in center. Fast growing sort with many thick strong stems, very early flowering, good for cutting, fragrant.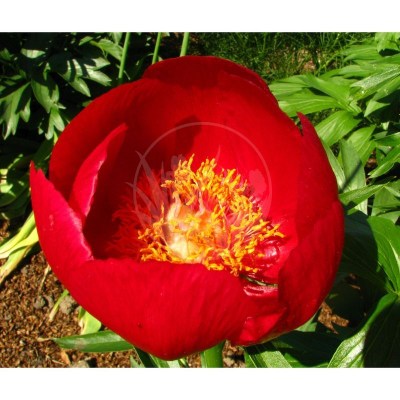 Flowers single, deep shining red , cup shaped, stamens yellow. Natural species distributed in south-eastern Europe. Very early flowering (May). Precious species suitable natural gardens and sunny places, especially good...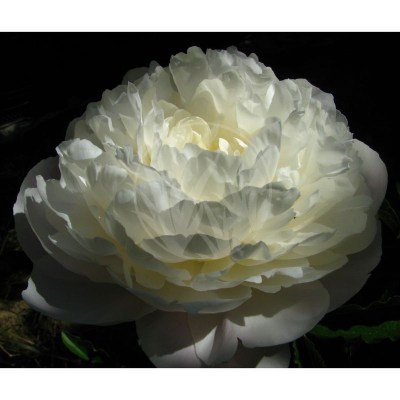 Flowers double, light pink center, white outside, later fading to white. Rather low-growing fine sort with pleasant fragrance. Healthy growth, great in front of higher perennials or shrubs.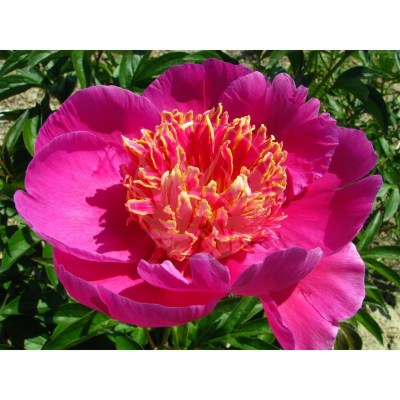 Flowers large (16 cm) japanese type, light rose-pink and do not fade. The staminodes are tipped and edged with gold and form a very bright, large hemisphere. Neon has strong stems and fragrant flowers with most gorgeous...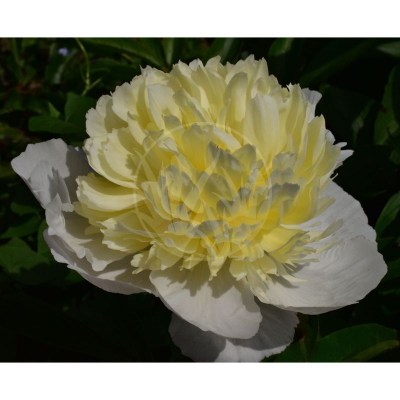 Cream-white or pale-lemon flowers double when opened, later fading to white, yellow centre. Flowers very fragrant. Dark green foliage, good grower, strong stems, very floriferous.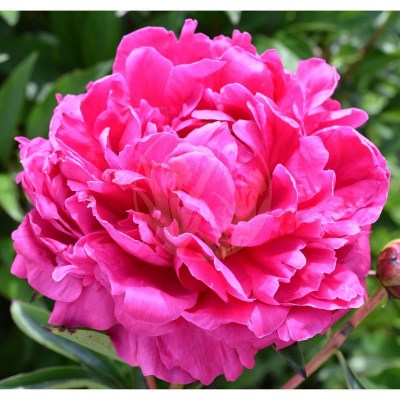 Double, rosy red to deep pink flowers. A very showy flowers, freely blooming sort. Normal grower, thick strong woody stems makes Kansas especially good for cutting.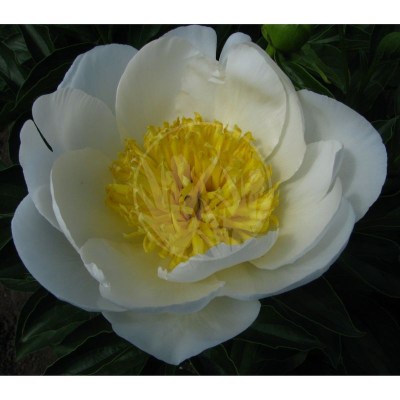 Flowers of japanese type, white, large petals surround a small center of deep yellow staminodes. Good bush habit, thick and strong stems make these sort especially good for cutting.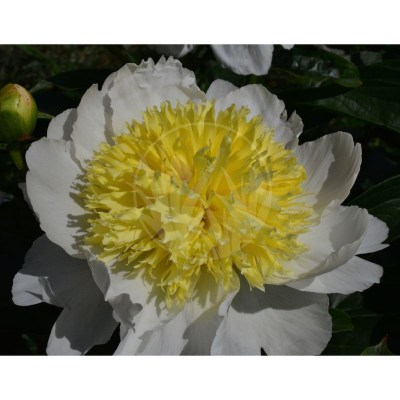 Large, japanese type of flowers, creamy white guard petals surround a large center of yellow gold staminodes. Enticing white and gold combination with extraordinary form and beautiful, sweet fragrance. An entrancing...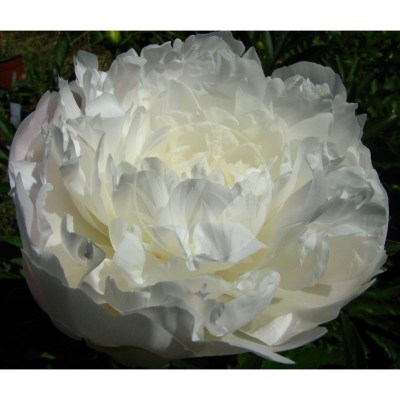 Flowers double, blush white, with a scarlet suffusion deepening to center, opened flowers are of rose shape, very wide and narrow petals intermingled. Very fragrant! Strong stems, very vigorous and floriferous.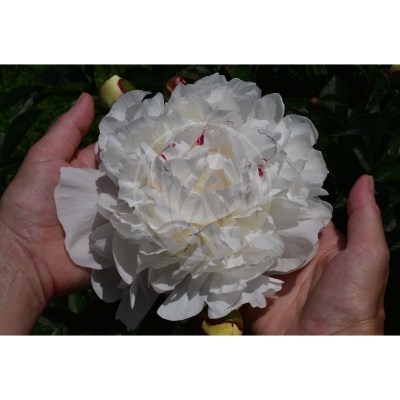 Flowers large, globular, double, pure white with a spot of red on a few central petals. Flowers with delightful fragrance, very floriferous sort. Stems strong, foliage large, dark green.